Sting supports hacker McKinnon's fight for UK trial
Police frontman Sting and wife Trudie Styler are among the latest celebrities to support self-confessed hacker...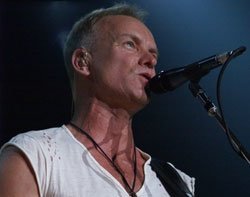 Police frontman Sting and wife Trudie Styler are among the latest celebrities to support self-confessed hacker Gary McKinnon's bid to be tried in the UK for what US officials call "the biggest military hack of all time".

Download this free guide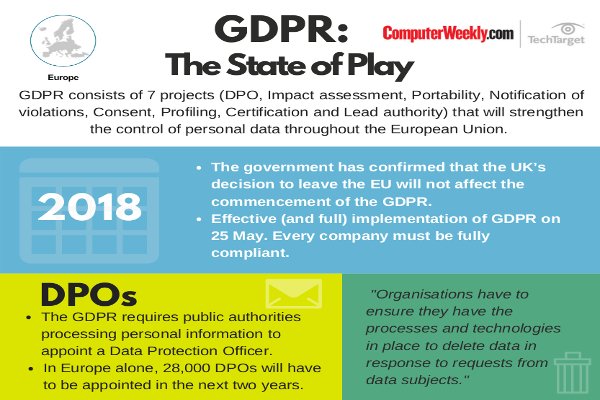 Infographic: GDPR - The State of Play
Get the latest information on how GDPR is going to affect your business and how to avoid any unwanted fines with this simple infographic.
By submitting your personal information, you agree that TechTarget and its partners may contact you regarding relevant content, products and special offers.
You also agree that your personal information may be transferred and processed in the United States, and that you have read and agree to the Terms of Use and the Privacy Policy.
Sting and Styler have written to home secretary Jacqui Smith backing his case against extradition to the US, reports the Mail on Sunday.
Last week, the director of public prosecutions (DPP) said he found "no evidence" on which to charge McKinnon in the UK. Lawyers for McKinnon said the DPP had not asked to see what evidence the US held for its extradition request.
Extradition arrangements between the US and UK allow the US to demand and receive the extradition of UK citizens without having to show prima facie evidence that supports their suspicions. However, the US insists that British requests for US citizens to face trial in the UK are supported by evidence.
McKinnon earlier wrote to the DPP to confirm that he had admitted to UK police in 2001 to contravening the Computer Misuse Act. McKinnon also asked to be tried in the UK rather than the US, where he faces up to 70 years in jail.
Sting told The Mail on Sunday, "It is a travesty of human rights that Gary McKinnon finds himself in this dreadful situation.
"The US response in relation to the true nature of Gary's crime is disproportionate in the extreme. Gary is even contemplating suicide because of his fear of incarceration as a terrorist in a US jail.
"The British government is prepared to hand over this vulnerable man without reviewing the evidence."
Earlier, the government's former terrorist watchdog Lord Carlile supported a local trial for McKinnon. London mayor Boris Johnson also lent his weight to McKinnon's bid.
Cambridge University's Simon Baron-Cohen, a world authority on autism, said McKinnon, who suffers from Asperger's syndrome, an autistic condition, should be tried in the UK. McKinnon should be treated not as a terrorist but as a man with a social disability, he said.
---
Photo by Lionel Urman
Read more on IT legislation and regulation