Government promises broadband for every UK home by 2012
The government will ensure that 2mbps broadband is delivered to every home in Britain by 2012, communications minister Lord Carter confirmed today.
The government will ensure that 2mbps broadband is delivered to every home in Britain by 2012, communications minister Lord Carter confirmed today. The pledge is one of 22 recommendations in the government's Digital Britain report published today.

Download this free guide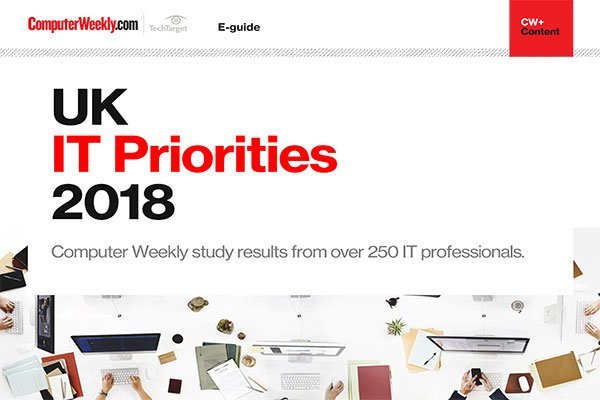 UK IT Priorities 2018 survey results
Download this e-guide to discover the results of our 2018 UK IT Priorities survey, where IT leaders shared with us what they are going to be investing in over the coming 12 months.
By submitting your personal information, you agree that TechTarget and its partners may contact you regarding relevant content, products and special offers.
You also agree that your personal information may be transferred and processed in the United States, and that you have read and agree to the Terms of Use and the Privacy Policy.
The report underlines the importance of the communications sector, its crucial contribution to the economy, and its role in building Britain's industrial future, the government said.
Speaking in parliament, culture secretary Andy Burnham said the 22-point action plan outlines a programme of work, which includes a universal broadband service obligation on service networks and delivery of a modern wired, wireless and broadcast infrastructure.
The recommendations include specific proposals on next-generation networks, universal access to broadband, and digital content rights.
The report sets out a plan to introduce legislation requiring ISPs to notify alleged infringers of digital content copyright that their conduct is unlawful.
Graham Cluley, senior technology consultant at security firm Sophos said the challenge would be to identify who is really committing the crime.
"With so many internet users not properly securing their wi-fi connections, and people feeling jumping on to the net via someone else's wi-fi router is acceptable, it has become very difficult to prove who exactly is infringing on copyrighted material," he said.
The report sets out a five-point plan to modernise radio spectrum to encourage the growth of mobile networks.
Other recommendations in the interim report cover commitments to upgrade and modernise the UK's broadcast infrastructure, provide UK-made public service content, and enable widespread online delivery of public services
The report also sets out plans for the government to engage with industry in developing broadband service priorities, ahead of the publication of the final Digital Britain Report, which is due before the summer.
Carter said the innovation, creativity and vitality of the UK's communications industries demand clarity from government on its role and a framework for the future.
"Delivering Digital Britain will depend upon a smart industry, working with a committed government to produce lasting solutions," he said.
Main recommendations of the report:
A 2mbps universal service obligation on network providers
A new rights agency to protect online content
# Internet service providers forced to tell illegal file-sharers their actions are illegal
Modernise radio spectrum to increase digital radio communications
Provide new systems for parents to use to protect children against unwanted content.
Read more on Networking hardware