Charities deploy on-demand CRM to improve operations and fund-raising
Two UK charities have deployed on-demand customer relationship management (CRM) systems to improve their operations and fund-raising.
Two UK charities have deployed on-demand customer relationship management (CRM) systems to improve their operations and fund-raising.
Both poverty relief agency Compassion UK and animal welfare organisation WSPA UK have installed the hosted systems from RightNow.
Christian charity Compassion UK is using the RightNow system to help boost fundraising. RightNow will enable the organisation to enhance its dialogue with existing donors in order to build closer relationships with them, as well as encourage recommendations to attract new supporters.

Download this free guide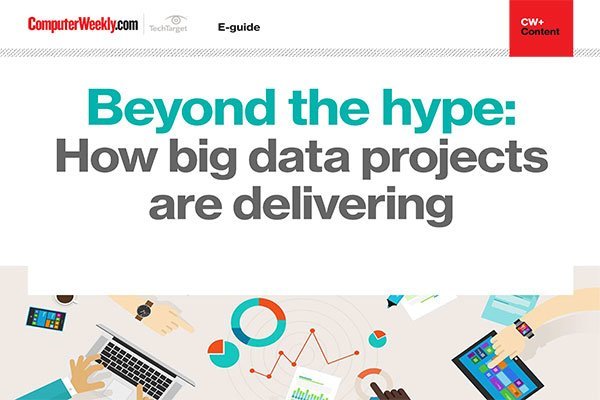 7 examples of big data going above and beyond expectations
Despite Gartner placing it in its famous "plateau of productivity", big data has, and still is, delivering beyond the hype. We look at a few high-profile examples of how organisations are reaping the benefits of their big data projects.
Compassion operates more than 4,000 projects in 24 developing countries. These projects focus on the long-term alleviation of poverty by providing healthcare, education, vocational training and social care to one million children through sponsorship of individual kids.
By deploying RightNow across all of its customer care channels, Compassion UK will have a single customer view of its sponsors. The single view will be of particular benefit to Compassion UK supporter care centre agents, as it will provide them with improved insight about sponsors as they call or e-mail.
For example, agents will be able to easily view which children they have sponsored and the projects they are interested in. A history of the sponsor's previous interactions will also be accessible, helping agents to engage in a knowledgeable and personalised dialogue.
RightNow will also enable Compassion UK to execute marketing e-mail campaigns, measure response rates, as well as segment its database of donors so that communications can be tailored to individual preferences and information needs.
The World Society for Protection of Animals (WSPA) UK has deployed the RightNow on-demand CRM and web experiences platforms to improve its operations.
The charity's UK contact agents will now have access to a single contact history, enabling them to engage in more personalised interactions with supporters.
While the supporter is on the phone, agents will be able to gain immediate access to all relevant details, including information on the individual's recent contact with WSPA UK.
Members of the public visiting WSPA UK's website will also receive an enhanced customer experience as they will now be able to find information about the charity and its projects, including WSPA UK action on its website. The improvement has already delivered a 40% reduction in repetitive e-mails into WSPA UK's supporter services team.
Prior to the RightNow deployment, all knowledge relating to individual animal welfare incidents and information about the charity - other than standard website content - was saved in a shared computer file on an internal database only accessible to WSPA UK employees.
Read more on Business intelligence software