VMWare announces virtual operating system
VMware has unveiled a roadmap and strategy called Virtual Datacenter Operating System to support virtual IT infrastructure.
VMware has unveiled a roadmap and strategy called Virtual Datacenter Operating System to support virtual IT infrastructure.
The company aims to provide businesses with products and services to help IT directors manage servers, storage and networks as IT resources that can be accessed from the internet.

Download this free guide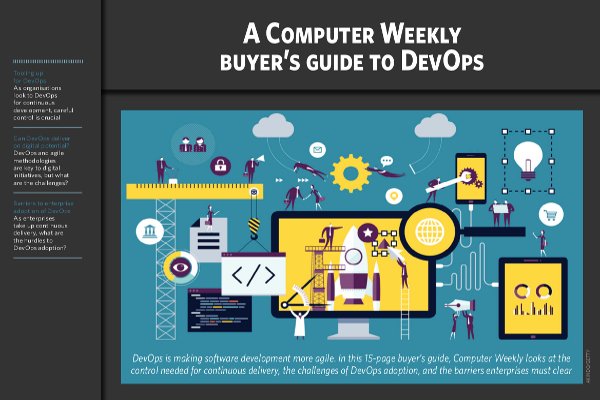 Tooling up for DevOps
Join us as we delve into how DevOps is making software development more agile as well as the control needed for continuous delivery, the challenges of DevOps adoption, and the barriers enterprises must clear.
VMWare is repositioning its technology to distance itself from Microsoft, which unveiled its Hyper-V product last week. Although Hyper-V is not as sophisticated as VMWare's flagship ESX Server, some believe Microsoft will convince users to try the low-cost alternative. VMWare appears to be combating this threat with its Virtual Datacenter Operating System product and strategy, which uses cloud computing to free IT departments from being tied to data centre operating system like Windows Server 2008, Linux or Unix.
Paul Maritz, president and chief executive officer at VMware, said: "The next generation of innovative technologies in the Virtual Datacenter OS will enable companies to realise the promise of enterprise cloud computing - where applications are automatically guaranteed the right quality of service at the lowest TCO by harnessing internal and external computing capacity."
The strategy focuses on three areas. First, VMWare plans to deliver infrastructure services (called Infrastructure vServices) to aggregate servers, storage and network infrastructure as a pool of IT resources. These can be accessed as they are needed.
Second, VMWare intends to provide application services (called Application vServices) which guarantee applications on its virtual data center operating system achieve the right levels of availability, security and scalability.
Third, VMWare is providing a set of cloud services (called Cloud vServices) to enable IT departments to move applications between virtual IT infrastructure hosted both in-house and running the applications externally on an outsourced or hosted VMWare system.
VMWare hosting is growing in popularity.
For instance, Knowledge Solutions, which specialises in knowledge management at companies including HSBC, Argos, Daimler Chrysler, Pizza Hut and the RAF, has used the VMWare service from hosting company Rackspace to support its IT requirements. The service enables Knowledge Solutions to scale its IT requirements up or down, based on demand from its customers.
Read more on Web software