Turquoise platform comes off-the-shelf
Share trading platform Turquoise, which went live on friday, expects to have 50 major investment firms using its service by mid-September.
Share trading platform Turquoise, which went live on friday, expects to have 50 major investment firms using its service by mid-September.
The pan European trading platform, which was established by nine major investment banks, was soft launched last week. It is quoting 10 sets of shares in the UK and Germany in preperation for its full launch in mid-September.

Download this free guide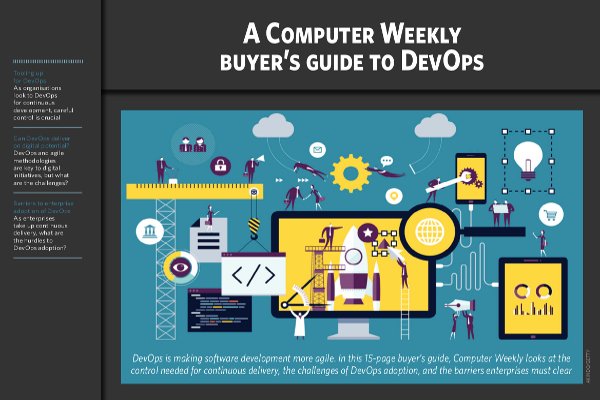 Tooling up for DevOps
Join us as we delve into how DevOps is making software development more agile as well as the control needed for continuous delivery, the challenges of DevOps adoption, and the barriers enterprises must clear.
By submitting your personal information, you agree that TechTarget and its partners may contact you regarding relevant content, products and special offers.
You also agree that your personal information may be transferred and processed in the United States, and that you have read and agree to the Terms of Use and the Privacy Policy.
Turquoise is one of a number of new stock exchanges that will benefit from the EU's Markets in Financial Instruments Directive, introduced in November.
A spokesman at Turquoise said the platform will have about 50 investment banks using its services by its full launch around mid-September. "There are 100 or so big traders that this is designed for and we expect the majority of these to sign up by the end of the year."
Some 14 investment firms were using its trading service when Turquoise went live on Friday last week. By Monday the number had increased to 20.
The platform's launch followed four months of testing and 22 months of planning. Turquoise took six months to build the technology infrastructure using off-the-shelf software.
Bob McDowall, analyst at Towergroup, said from now until Turquoise's full blown launch the company will be learning about the technology and processes. He said that Turquoise's use of packaged software and commodity hardware means that it will be able to grow with demand.
"This business is all about volumes and Turquoise has the capability to start small and can scale up rapidly in response to demand because of its choice of technology," he said.
Turquoise's use of packaged software makes replacing componants easier and cheaper compared with the cost of developing them internally. Its use of inexpensive servers from suppliers such as Hewlett-Packard means it can increase capacity easily.
Turqouse IT infrastructure
Turquoise is using off-the-shelf technology, including its core trading platform from supplier Cinnober, and a combination of Progress Software and Detica technology for its market surveillance application. It uses software from Neonet to provide market data and EuroCCP for clearing and settlement services. The infrastructure is housed in two datacentres run by financial services IT service provider BT Radianz and is made up of HP blade servers running on a Red Hat Linux operating system.
Read more on Web software