London's Oyster system hit by computer fault
A computer fault caused problems for London's Oyster...
A computer fault caused problems for London's public transport ticketing system on Saturday morning, with around 65,000 swipe cards needing to be replaced. Card readers across the network stopped accepting the cards from 5.30am until around 9.30am on Saturday. Cards used during this time were corrupted by the fault and stopped working. Around 35,000 cards have yet yet to be replaced. Customers whose cards did not work during the rush hour this morning were allowed to travel free of charge. Retail machines used to top up the cards were also affected, and were back online by Sunday. Passengers whose cards were corrupted by the failure paid the maximum fare of £4 every time they used the system on Saturday. Transport for London said those affected would be automatically refunded. A statement released by TfL said the problem was with the Oyster card computer system. A spokesman said staff were working to discover the cause. The company said, "We are investigating the cause of the problem and apologise to our passengers for the inconvenience caused." Any card used before 9.30am on Saturday is no longer working, but can be replaced at TfL ticket offices. A spokesman said, "The vast majority of passengers have travelled without any disruption this morning and London Underground staff have minimised the delay to passengers with cards that are not working. "Less than 1% of the 6 million regular Oyster card users required replacement cards after the incident on Saturday morning. We are replacing affected cards and there are now fewer than 35,000 cards that need to be replaced. If this has not been practical during this morning, London Underground staff, and London bus drivers, have allowed these passengers to travel."

A spokesman for TranSys, the consortium of suppliers responsible for the design and management of the Oyster system, said staff are investigating the cause of the problem.

Download this free guide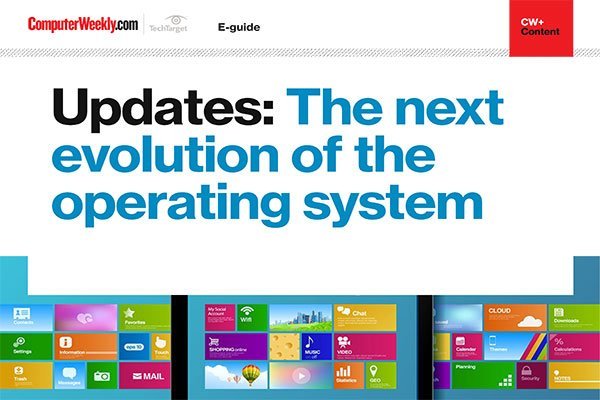 Software Updates: Our latest e-guide is available for your device. Download now?
See how operating systems are evolving with the help of continuous updates and learn about how the Spectre and Meltdown microprocessor flaws have led to improved, more secure processors being released and how Microsoft is evolving its Windows desktop operating system.
By submitting your personal information, you agree that TechTarget and its partners may contact you regarding relevant content, products and special offers.
You also agree that your personal information may be transferred and processed in the United States, and that you have read and agree to the Terms of Use and the Privacy Policy.
He added, "The problem has now been rectified and cards are now being accepted across the transport network. Local Oyster retailers were also affected, however, most were operational on Sunday afternoon.
"TranSys, the consortium which delivers and manages the Oyster system on behalf of TfL and TfL are investigating the cause of the issue."

Transport for London has launched an investigation that will report later this week.
For the full story on Oyster cards go to Oyster Cards - the highs and lows of Oyster
Read more on Mobile hardware