Smart projects: Grammar school saves third of IT budget with online procurement
Bradford Grammar School is saving two days a week and a third of its IT budget with a web-based procurement ...
Bradford Grammar School is saving two days a week and a third of its IT budget with a web-based procurement system. The system allows the school to gets its IT from an online catalogue showing products from 1,200 suppliers.

Download this free guide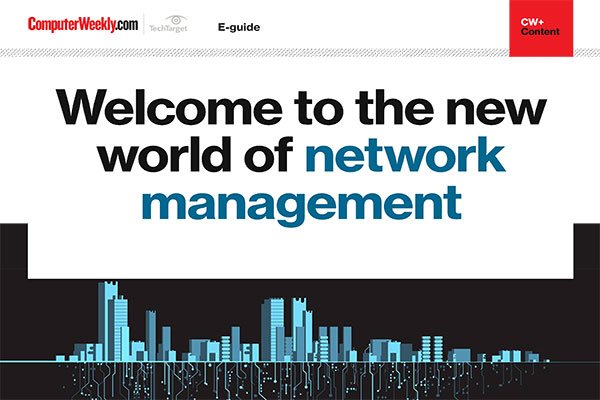 5 essential network management tips
Discover how the role of the network manager is undergoing radical change as the world of networking moves into the cloud with the transition towards software-defined, virtualised infrastructures and begins to incorporate elements of automation and machine learning.
By submitting your personal information, you agree that TechTarget and its partners may contact you regarding relevant content, products and special offers.
You also agree that your personal information may be transferred and processed in the United States, and that you have read and agree to the Terms of Use and the Privacy Policy.
The school's IT department is now using the catalogue to buy hardware and software and is saving nearly two working weeks a month because of the increase in the efficiency of its purchasing processes.
Before using the online system, the school's IT team would spend up to half of every working day searching for suppliers on the internet, before ringing each supplier and requesting a quote. The quotes would then be analysed according to cost and availability. The process meant that, while IT equipment came from a trusted source, it was not always at the best price.
The department is now using theitindex.co.uk/gov to update its 600 PCs and 12 servers. IT network manager Simon Marriott said the time saved allows the team to maintain the system to a higher level. The money the department is saving means it can buy higher specification equipment for the same budget.
He said, "On average the system is saving us in excess of two days a week in time we used to spend on researching, sourcing and comparing prices from multiple suppliers. It has reduced our procurement process from nearly half a working day down to less than half an hour."
He said the monetary savings mean the department can improve technology education at the school because it can buy better equipment.
"The system has enabled us to do a better job for Bradford Grammar School. We can now get the best priced product for the fastest possible time in the UK, enabling us to stretch our IT budget and deliver a better service for teachers to educate pupils."
Read more on IT project management