IT skills shortage affecting third of companies
A lack of IT skills is affecting more than a third of companies worldwide, according to a global survey by the IT Governance Institute (ITGI).
A lack of IT skills is affecting more than a third of companies worldwide, according to a global survey by the IT Governance Institute (ITGI).
The survey of more than 700 chief executives and chief information officers at companies in 23 countries including the UK, found that 38% reported problems relating to inadequate skills.

Download this free guide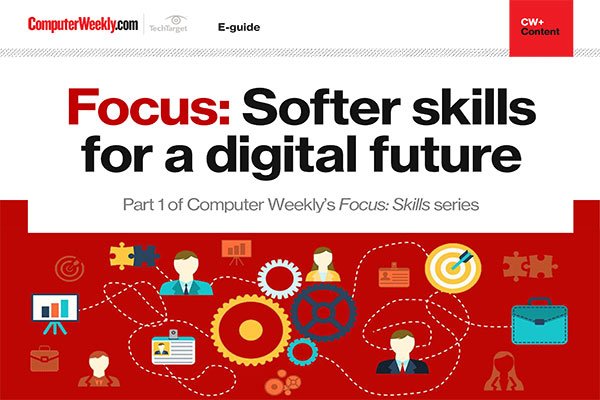 Why softer skills are essential for the workforce of the future
Explore the different types of skills that are needed for technology roles, as well as the increasing importance of soft skills, creativity and diverse thought in developing the technology teams of the future.
By submitting your personal information, you agree that TechTarget and its partners may contact you regarding relevant content, products and special offers.
You also agree that your personal information may be transferred and processed in the United States, and that you have read and agree to the Terms of Use and the Privacy Policy.
"Despite recent economic news and employee layoffs, we are seeing an increased demand for qualified information technology professionals throughout the industry," said Lynn Lawton, international president of ITGI.
Lawton told Computer Weekly that although organisations were upgrading their systems at an increasing rate driven by the high rate of economic growth and mergers and acquisitions in the past two years, the skills of employees were not keeping pace.
"It is the job of boards and management teams to work out what is required to support and sustain the business, which includes the availability of skills to maintain IT systems," she said.
Many organisations are turning to outsourcing and offshoring, but Lawton said these were short term solutions and better alignment between corporate and IT governance would serve organisations in the longer term.
The survey showed 93% of respondents said IT was somewhat to very important to corporate strategy and 72% of non-IT respondent said that IT was very important to value creation.
Lawton said the results showed that most organisations were aware of the importance of better alignment between business and IT, but many did not know how to go about achieving it, with only 36% of respondents claiming to have done so.
The solution, said Lawton, was to implement frameworks and best practices for the governance of IT investments such as the control objectives for information and related technology (Cobit) and the ITGI's Val IT.
"Tools such as these will help organisations struggling to achieve alignment to look at what they have got, what they are planning to do, and where the business value is coming from to decide what to keep, what to kill and where to focus.
The survey showed awareness of IT governance and Cobit has almost doubled from 25% in 2005, but Lawton said there was still a long way to go with almost half of European companies not yet started and only 16% of respondents using Cobit.
Read more on IT technical skills