Office for National Statistics in row with unions over Fujitsu contract
The government's Office for National Statistics (ONS) and civil service trade unions are embroiled in a row that goes to heart of the business case for outsourcing government IT systems.
The government's Office for National Statistics (ONS) and civil service trade unions are embroiled in a row that goes to heart of the business case for outsourcing government IT systems.

Download this free guide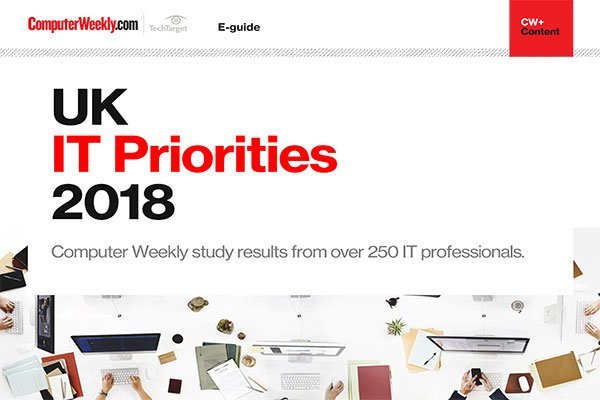 UK IT Priorities 2018 survey results
Download this e-guide to discover the results of our 2018 UK IT Priorities survey, where IT leaders shared with us what they are going to be investing in over the coming 12 months.
By submitting your personal information, you agree that TechTarget and its partners may contact you regarding relevant content, products and special offers.
You also agree that your personal information may be transferred and processed in the United States, and that you have read and agree to the Terms of Use and the Privacy Policy.
The ONS revealed plans to outsource the management of its IT systems to Fujitsu Services under its five-year Flex scheme, which grew out of an earlier scheme known as Isaac, at the end of last month. The scheme allows departments to buy IT services from a list of options.
The ONS argued that its plans to outsource e-mail, calendaring, help-desk services, desktops, network management, telephony and Notes applications would provide the taxpayer with better value for money.
But civil servants' unions have questioned the government's business case for the scheme and demanded independent scrutiny of the project - a demand that the ONS has vigorously rejected.
Gez Kirby, chair of the ONS Departmental Trade Union Side - an umbrella body representing the trade unions FDA, Prospect and PCS - wrote to MP Angela Eagle, exchequer secretary to the Treasury, last month. The letter criticised the department for failing to provide details to support the business case for outsourcing.
It said, "This is of no help in assessing whether the costs used for comparisons are correct and a fair comparison. This therefore limits our ability to properly scrutinise the business case."
The unions said the business case was biased towards outsourcing and it gave disproportionate weight to the disadvantages of a transformed in-house service.
They also said that, far from saving money, to get any benefit out of the deal, the ONS may have to buy services it may not want, and it may end up paying more for these services than it currently does.
"It is our understanding that the business case proposes exactly that ONS is considering outsourcing the service desk, not because Isaac [Flex] can do it better or cheaper, but because Fujitsu will not provide datacentres and disaster recovery under Isaac unless it is given the service desk too," Kirby wrote.
The ONS said it had carried out a like-for-like comparison between the costs of outsourcing and running the services in-house, but refused to say how much it expected to save as a result of outsourcing.
The dispute has highlighted the difficulties organisations face in preparing a business case for outsourcing.
Alan Mac Neela, research vice-president at analyst firm Gartner, said that simply comparing like-for-like costs was insufficient. He said companies must also account for the impact of changes - for example, how the organisation's IT outsourcing costs would change if work grew by 15% each year, and how this would affect the expected savings.
Accounting for growth is particularly pertinent as the next national census in 2011 will create more work for the ONS.
"To avoid surprises, a company must define its baseline costs up-front. This will give the organisation an opportunity to foresee additional costs, validate any additional costs, and manage problem resolution should costs rise," said Mac Neela.
Companies thinking of outsourcing should also determine the risk associated with achieving the cost savings, said Jennifer Harkness, principal consultant at Xantus Consulting. "If the risk level is high and the cost saving low in comparison, then why continue?"
Harkness said it was important for companies to understand the true in-house costs of running IT services and to use this to determine what was an affordable budget to spend on outsourcing.
Read more on IT outsourcing