Frontline improves supply chain intelligence
Frontline, the UK's largest magazine distributor, is deploying a new supply chain intelligence system to trim costs.
Frontline, the UK's largest magazine distributor, is deploying a new supply chain intelligence system to trim costs.
The company, which is owned by four of the UK's best-known publishers - EMAP, BBC Worldwide, Haymarket Media and Bauer Publishing - is using the Trillium software system from Harte-Hanks Trillium Software.

Download this free guide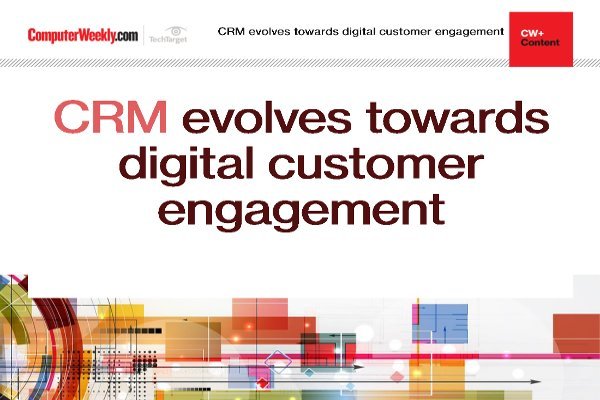 Enhancing digital customer engagement with CRM
Learn about customer relationship management has evolved towards engaging with customers through every channel, with digital at the forefront.
By submitting your personal information, you agree that TechTarget and its partners may contact you regarding relevant content, products and special offers.
You also agree that your personal information may be transferred and processed in the United States, and that you have read and agree to the Terms of Use and the Privacy Policy.
It has embarked on an enterprise-wide data quality improvement programme, with an initial focus on improving retail business intelligence for its copy management and supply management processes.
Frontline's 180-plus magazine titles sell about 8.5 million copies per week in the UK, through more than 55,000 retail outlets.
As the magazines are distributed on a sale-or-return basis, Frontline must constantly calculate the most profitable volume and mix of titles to deliver to each outlet.
Frontline selected the full Trillium Software System suite of products, among them TS Discovery for profiling and data analysis, TS Quality for data cleansing and enrichment, and TS Insight for data quality monitoring.
Nicola Whitehead, data development manager at Frontline, said, "Using TS Discovery to profile our data, we have been able to identify areas for attention, and have recently started to improve the data using TS Quality.
"We will soon implement TS Insight as our dashboard to monitor data quality over time."
Frontline receives retail outlet data each week as a live data feed from wholesalers to its Oracle database. But inaccuracies in Frontline's records often prevented new data being matched to existing records, which accounted for considerable effort in manual data quality checking.
By automating this process, Frontline is seeking to improve data quality, record matching and supply intelligence, and also expects to reduce manual data quality administration costs.
Whitehead said, "We needed a solution to deploy against data right across the enterprise data of multiple types and from a variety of systems. A major systems migration is planned in the near future and a good source data will be essential to the cost-effective, on-time delivery of the project."
Read more on Business applications