Third of firms don't report e-crime
A third of businesses do not report information security crimes and system breaches.
A third of businesses do not report information security crimes and system breaches.
Research about the attitudes towards e-crime was carried out among 285 firms by the organisers of this month's Infosecurity Europe show. Infosecurity said many firms were concerned about reputational damage, among other factors.

Download this free guide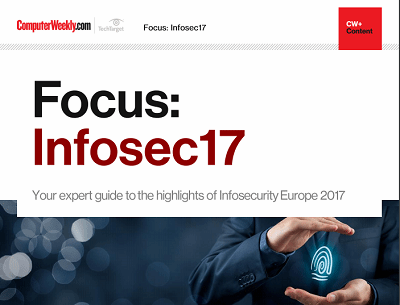 From forensic cyber to encryption: InfoSec17
Security technologist Bruce Schneier's insights and warnings around the regulation of IoT security and forensic cyber psychologist Mary Aiken's comments around the tensions between encryption and state security were the top highlights of the keynote presentations at Infosecurity Europe 2017 in London.
By submitting your personal information, you agree that TechTarget and its partners may contact you regarding relevant content, products and special offers.
You also agree that your personal information may be transferred and processed in the United States, and that you have read and agree to the Terms of Use and the Privacy Policy.
A balance had to be made between a company's responsibility to report crime in order to prevent and predict incidents in the wider business community, and the clear material loss from reputational damage, said Infosecurity.
"From my experience as a media lawyer, reporting crime to the police is a double-edged sword as invariably the press have found out about the incident within 24 hours of reporting it to the police, creating a real PR risk," said media lawyer Jonathan Coad from Swan Turton.
Tony Neate, managing director at government and industry internet safety organisation GetSafeOnline, said, "In order to be effective we need to know what the scale of the problem is, this can only be measured if we report incidents when they occur. How and who we report to is a matter for debate, whether it is the ISP, bank, or local police."
He added, "Without collating the scale of the e-crime problem, we will never truly be aware of the cost to society at large and the measures that need to be put in place to fight it."

Infosecurity Europe takes place at London's Olympia 24-26 April 2007.
More details can be viewed at:
www.infosec.co.uk
IT departments must re-think network security


Comment on this article: computer.weekly@rbi.co.uk
Read more on IT risk management