BT admits 'mistakes' in Openreach
BT has admitted it made fundamental mistakes in the setting up of its broadband service firm BT Openreach.
BT has admitted it made fundamental mistakes in the setting up of its broadband service firm BT Openreach.
The admission came from Anne Heal, BT Openreach managing director of sales, products and marketing, at this week's Communications Management Association conference in London.

Download this free guide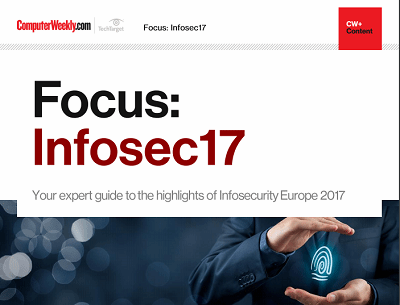 From forensic cyber to encryption: InfoSec17
Security technologist Bruce Schneier's insights and warnings around the regulation of IoT security and forensic cyber psychologist Mary Aiken's comments around the tensions between encryption and state security were the top highlights of the keynote presentations at Infosecurity Europe 2017 in London.
BT Openreach started operating in January 2006 and was set up to create an even playing field in the broadband market.
However, BT Openreach has failed to deliver the service it promised, according to an independent telecoms adjudicator set up by Ofcom. Openreach has continuously failed to deliver services right at the first attempt and has been unable to repair infrastructure on time.
"Openreach is now understanding and beginning to keep ahead of the curve, which will continue to rise," said Heal.
She added that Openreach was involved in a recruitment drive and was spending large amounts on basic infrastructure improvement to help avoid faults in the first place.
Heal said Openreach had been caught out by the rapid high demand for its services by BT competitors; had found forecasting to be difficult; demand volatile, changing from one week to the next; and an uneven spread of jobs, both geographically and technically. The organisation had also been hindered by physical limitations in BT exchanges.
Delegates at the CMA conference questioned Heal over service level agreements. One attendee from HSBC asked whether more attention should have been paid to customer service, rather than creating a level playing field for rival telecoms suppliers.
Heal said, "The focus was on getting an even playing field; it wasn't a main aim to cover SLAs. Over the course of the year, the whole stakes have been upped, and now there is more of a focus on what we can achieve as an industry – it wasn't about SLAs in the beginning."
If Openreach doesn't improve its service levels, it risks legal action by Ofcom or BT's competitors.
Telecoms industry 'has ignored businesses' needs'
BT Local Loop Unbundling key performance indicators
Comment on this article: computer.weekly@rbi.co.uk

Read more on IT risk management