Oracle to extend ERP apps to Linux-based mainframe
IBM and Oracle are teaming up to make Linux-based enterprise resource planning applications more widely available on the mainframe.
IBM and Oracle are teaming up to make Linux-based enterprise resource planning applications more widely available on the mainframe.
IBM has been promoting Linux on the mainframe for several years and is heavily discounting processors used for Linux-based applications. It has also been working with ERP supplier SAP to port its applications to Linux on the mainframe. In August, IBM said it planned to invest £21m over the next five years to do this.

Download this free guide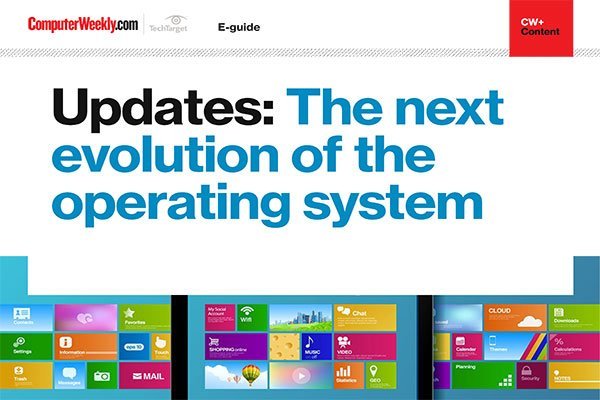 Software Updates: Our latest e-guide is available for your device. Download now?
See how operating systems are evolving with the help of continuous updates and learn about how the Spectre and Meltdown microprocessor flaws have led to improved, more secure processors being released and how Microsoft is evolving its Windows desktop operating system.
Experts said ERP users could benefit from the reliability and manageability of the mainframe platform.
Oracle will work with IBM to make most of its business applications run on Linux so that users can implement the software on IBM System z mainframes. The companies will help users migrate their workloads onto Linux running on the zSeries. Oracle is likely to use its own version of Red Hat Linux.
Mark Lillycrop, chief executive at mainframe analyst Arcati Research, said, "This is good news. Users are certainly interested in running ERP and other packaged business applications on the mainframe. The IBM/SAP co-operation was definitely customer-driven.
"Linux opens up a lot of new opportunities for users who want to consolidate mission-critical workloads onto the zSeries, and anything that runs on Linux on other platforms has to be available on the mainframe too."
Lillycrop added that it was extremely cost effective to run new workloads on the mainframe because of IBM's processor discounts.
Putting Oracle's enterprise software on IBM mainframes raises the question of whether Oracle would support users who want to use Oracle applications with IBM's rival DB2 database. Despite Oracle's database technology being available on the mainframe for some time, Lillycrop said it was not widely used.
Nathaniel Martinez, programme manager at analyst firm IDC, said IBM, Oracle and SAP have yet to outline how the software stack works.
He said, "As long as Oracle or SAP have ported their applications to the Linux environment, it should not matter what machine is underneath it. The z/OS or 390 operating system allows you to partition your mainframe into a number of virtual machines, so you could have Oracle running on Linux on a partition."
IBM reference customers for Linux on the mainframe include Dundee City Council, which runs 11 Linux virtual machines on a single IBM zSeries 800. Financial services firm Le Foyer runs Linux-based financial applications on the zSeries, and US department store Boscov's runs IBM Websphere Commerce for Linux on an IBM zSeries 900.
Comment on this article:
computer.weekly@rbi.co.uk