Munich finally starts Linux roll out
Munich city council has begun its migration from Windows to Linux, after a series of hold-ups that have delayed the project by a year.
Munich city council has begun its migration from Windows to Linux, after a series of hold-ups that have delayed the project by a year.
The council now has 100 desktops running the Debian distribution of Linux, with plans to migrate 200-300 desktops by the end of the year. Eventually, Munich aims to migrate 80% of its 14,000 desktops by the end of 2008.

Download this free guide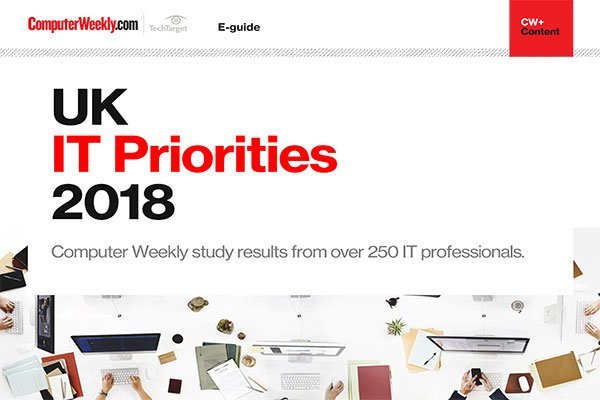 UK IT Priorities 2018 survey results
Download this e-guide to discover the results of our 2018 UK IT Priorities survey, where IT leaders shared with us what they are going to be investing in over the coming 12 months.
Florian Schiessl, deputy chief of the Linux client team, said a series of factors had delayed the Linux in Munich (LiMux) project since the council first agreed the move in 2003.
Development of a Linux client began in 2004, but an initial two month delay in the process of procuring development partners was sparked by fears that the software could fall foul of patent claims.
Schiessl said, "There were concerns and we did a legal analysis. The result was that it did not affect our client planning."
He added, "The bidding took more time than planned because it was complex. We had a second round of discussions." The council selected Gonicus and Softcom to help configure and develop a new base client system.
Further delays came this year when the timescale was extended to ensure a better finished product. "This year, we said we want quality before time and we expanded our test phase for two to three months," Schiessl said.
Gonicus and Softcom will continue to provide development and support "until we have enough know-how to do it on our own – that is our target".
Munich is not intending to abandon Windows entirely. Schiessl said, "We want to migrate every machine where it is possible. But we don't think we can migrate all 14,000 desktops because there is some dependence on Microsoft based software and hardware interfaces, and some desktop publishing using Apple Macs. But we think about 80% [will be migrated] by the end of 2008."
Schiessl added that financial savings had not been the main factor behind the switch, which was originally sparked by Microsoft's withdrawal of support for Windows NT4.
But a study of five possible alternatives – including another Microsoft based system – examined technical, financial and strategic factors.

Vote for your IT greats
Who have been the most influential people in IT in the past 40 years? The greatest organisations? The best hardware and software technologies? As part of Computer Weekly's 40th anniversary celebrations, we are asking our readers who and what has really made a difference?
Vote now at: www.computerweekly.com/ITgreats
Read more on Operating systems software