Politicians seek e-leap forward
If you have itchy feet, how can you attract headhunters? And if you are an IT leader, how can you prevent them poaching your...

Download this free guide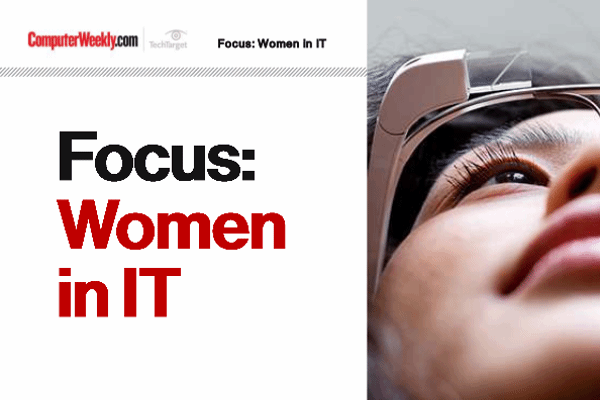 Shifting the landscape of gender and diversity
The number of women in tech in Europe is an average of 16%. This guide offers a collection of articles highlighting some of the prominent issues surrounding increasing the number of women in the IT industry.

By submitting your personal information, you agree that TechTarget and its partners may contact you regarding relevant content, products and special offers.

You also agree that your personal information may be transferred and processed in the United States, and that you have read and agree to the Terms of Use and the Privacy Policy.

If you have itchy feet, how can you attract headhunters? And if you are an IT leader, how can you prevent them poaching your staff?



Whitehall at last seems to appreciate that the only way the UK can regain a lead in e-business is through step change, not catch-up.

This autumn, expect to see activity and investment from politicians aimed at stimulating UK business to come up with lateral ways of transforming themselves. Adoption of e-technologies will take a backseat. The focus will be on using the e-infrastructure to pioneer new business and strategic practices.

There will also be less emphasis on promoting e-commerce to small businesses. Larger user firms are no longer to be excluded. Of prime importance is to identify those with e-vision and those without it.

That is because smaller companies are now perceived as using e-mail and Web sites and are getting the message about e-commerce. The challenge is the next two stages up the evolutionary e-adoption ladder: e-business with the e-integrated supply chain and the transformation of firms through information and interworking.

Government effort for the next few years will promote this transformation. These are hazy areas, but expect activity to start identifying and promoting best practice in three core areas:


Business via supply chains and e-procurement


Creativity - such as the e-design and development work in B2B by Warwick Manufacturing Centre


People through knowledge management, people in the e-environment and communicating with suppliers, customers and partners.


This is spot-on thinking. The test will be if this will result in a push forward for UK plc rather than a new sterile bout of political pilot project it is.
Read more on IT jobs and recruitment