PeopleSoft users face uncertain future
PeopleSoft is expected to face questions from users about its ability to fend off Oracle's hostile takeover bid at its Connect...
Peoplesoft is expected to face questions from users about its ability to fend off Oracle's hostile takeover bid at its Connect 2004 conference this week.

Download this free guide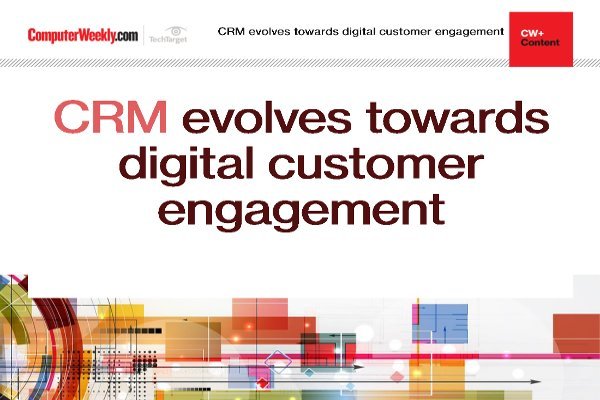 Enhancing digital customer engagement with CRM
Learn about customer relationship management has evolved towards engaging with customers through every channel, with digital at the forefront.
It is just two weeks since the courts turned down official attempts to block Oracle's takover. PeopleSoft promptly issued a letter assuring customers that it still has a number of options so whether Oracle will succeed in its 15-month-old buyout quest is an open question.
But PeopleSoft user John Matelski is not taking any chances. Matelski is deputy chief information officer for the city of Orlando, which runs financial applications that were developed by JD Edwards and are now part of PeopleSoft's EnterpriseOne product line.
Last week, Matelski attended the Connection Point 2004 conference held by the Oracle Applications Users Group (OAUG). He said he wanted to ask Oracle users how they feel about their supplier. It is too early to tell what will happen, he noted, "but if we become part of Oracle, I wanted to do the legwork".
Matelski also plans to attend Connect 2004 to learn more about PeopleSoft's payroll and human resources applications and he wants to examine PeopleSoft's loosely controlled network of about 170 small user groups. Matelski sits on the board of Quest International Users Group, an independent group of JD Edwards users that has had a major falling-out with PeopleSoft.
Dave Hyzy, director of IT at Benderson Development, said he is concerned about the possibility of Oracle buying PeopleSoft.
Benderson uses the World software that PeopleSoft acquired when it bought JD Edwards. Hyzy said the real estate developer "just spent the better part of a year groping through the morass of changes wrought by the PeopleSoft acquisition". The thought of dealing with another buyout is sobering, he added.
On the other hand, Peg Nicholson, chief information officer at golf equipment maker Acushnet, was stoic about the situation.
"I don't worry about what I can't change, nor about what has not happened yet," said Nicholson, who runs PeopleSoft's Enterprise applications. "One day, it will be resolved, and then we'll decide what options we have."
Marc L Songini writes for Computerworld
Read more on Business applications