IT troubleshooters and security consultants receive their rewards
Pay for IT 'troubleshooters' has shot up by nearly one-third.
Pay for IT 'troubleshooters' has shot up by nearly one-third, while IT security consultants have seen pay rates soar by 22%, reports Personnel Today magazine.

Download this free guide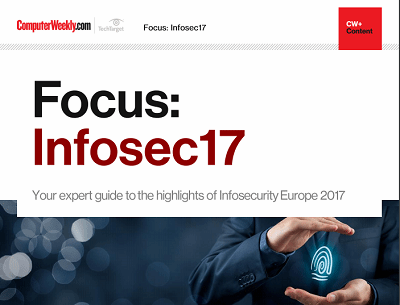 From forensic cyber to encryption: InfoSec17
Security technologist Bruce Schneier's insights and warnings around the regulation of IoT security and forensic cyber psychologist Mary Aiken's comments around the tensions between encryption and state security were the top highlights of the keynote presentations at Infosecurity Europe 2017 in London.
By submitting your personal information, you agree that TechTarget and its partners may contact you regarding relevant content, products and special offers.
You also agree that your personal information may be transferred and processed in the United States, and that you have read and agree to the Terms of Use and the Privacy Policy.
The basis of the report is a survey of 5,000 IT staff, by the Association of Technology Staffing Companies which shows that average pay for IT staff has risen 3% in the past six months, but the increase in complex IT projects, particularly in the finance and government sectors, has put a premium on troubleshooting skills, with pay rates leaping 32% in a year.
Additionally, the report shows salaries for permanent troubleshooting staff rise from £30,000 to £44,000 and from £43 to £50 an hour for contractors.
The need to combat threats to data security has also pushed up salaries for security consultants - from £37,000 last year to £45,000 in 2005, while rates for contractors have jumped from £40 to £50 an hour over the same period.
Employment rates are healthy across the IT sector, with 8% unemployed in the second quarter of 2005 - down from 12% at the end of 2004 and 26% at the beginning of 2003.
Author: Dan Thomas

Read more on IT risk management