Gartner: Build business flexibility on existing platforms
Enterprises should implement business process platforms to adapt to the rapid changes in business, rather than buying and...
Enterprises should implement business process platforms to adapt to the rapid changes in business, rather than buying and implementing an entirely new software infrastructure, said analyst Gartner.

Download this free guide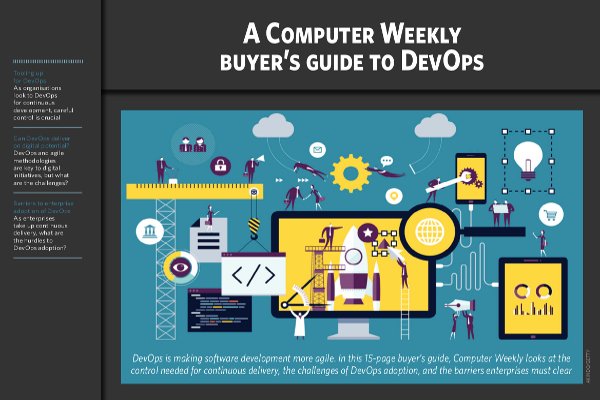 Tooling up for DevOps
Join us as we delve into how DevOps is making software development more agile as well as the control needed for continuous delivery, the challenges of DevOps adoption, and the barriers enterprises must clear.
By submitting your personal information, you agree that TechTarget and its partners may contact you regarding relevant content, products and special offers.
You also agree that your personal information may be transferred and processed in the United States, and that you have read and agree to the Terms of Use and the Privacy Policy.
As enterprises emphasise business processes, they need to establish a business process platform, specific to their needs, to enable business process creation, deployment and monitoring using service-enabled applications.
In a Gartner survey of more than 1,300 chief financial officers respondents identified business process improvements as the number one business priority in 2005.
Pressure for greater profitability, faster innovation and growth requires enterprises to be more agile. That means doing things better, not just cheaper and faster. These pressures force a move towards business process improvement and integration, said Gartner.
Gartner said technologies such as service-oriented architecture (SOA) and service-oriented development of applications (SODA) have advanced to the point where IT organisations can see flexibility in building sustainable orchestration into business processes without affecting stable business processes.
In a similar way, the whole set of application software within a business needs to become a flexible platform that supports the ongoing evolution of business processes. Gartner refers to this platform as the "business process platform".
Technology providers are now addressing the issue. Suppliers such as SAP and Microsoft have recently announced business process platforms with the goal of making IT more adaptive to change.
"This level of flexibility does not have to come at the expense of moving to a completely new business application solution. It can come through using legacy environments through the use of service-oriented architecture," said Gartner analyst Yvonne Genovese.
"A business process platform encompasses these applications, a business service repository to be used for content, and an integrated composition platform of tools to enable composition.
"Users must make choices on how to source the business process platform, but, ultimately, it will be specific to the needs of the enterprise," she said.
Read more on Web software