Security firms offer guide to data security
Avanquest UK and Intelligent Output Solutions have jointly authored a free guide to data security targeted at SMEs.
Avanquest UK and Intelligent Output Solutions have jointly authored a free guide to data security targeted at SMEs.
With nearly 70% of recently surveyed companies in the UK lacking a data encryption strategy, Avanquest and IOS have launched the publication to explain how to make data secure and to reduce the costs associated with traditional PKI encryption.

Download this free guide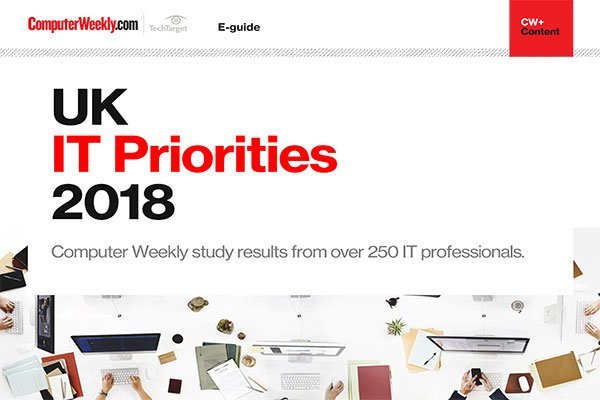 UK IT Priorities 2018 survey results
Download this e-guide to discover the results of our 2018 UK IT Priorities survey, where IT leaders shared with us what they are going to be investing in over the coming 12 months.
Avanquest and IOS said that even though the business world was employing increasing levels of capacity, and transferring more data via e-mail and removable media than ever before, firms should be aware that high-tech crime was on the increase, and companies were losing substantial amounts of time and money to laptop theft, data loss and misuse of important business information.
Stewart Rogers, director at Intelligent Output Solutions, said that implementing public key infrastructure (PKI) solutions within the SME marketplace was not necessarily the best approach.
"Traditional PKI schemes can be extremely expensive and often require year-on-year administration," he said. "This new guide covers some of the shortfalls and costs associated with traditional PKI approaches, and compares them against solid non-PKI technologies. By looking at different encryption schemes, Avanquest and IOS aim to provide clients, both large and small, with an independent and informed view."
Giles Forrester, product manager for PC Guardian encryption software at Avanquest, said, "We're pleased to have worked on this guide with IOS. Their approach in challenging the traditional PKI security systems that have made the headlines for good and bad reasons of late makes sense to us and our clients. Paying once for a security product and leaving it to work, day in and day out, has got to provide a bigger return on investment than a 'regular administration' solution."
Avanquest is a supplier of best-of-breed enterprise solutions, and Intelligent Output Solutions is a provider of document output, document management and business communications.
Read more on IT for small and medium-sized enterprises (SME)