Novell Open Enterprise Server to offer Netware users path to Linux
This month Novell will offer users of its Netware operating system a migration path to Linux through the introduction of its Open...

Download this free guide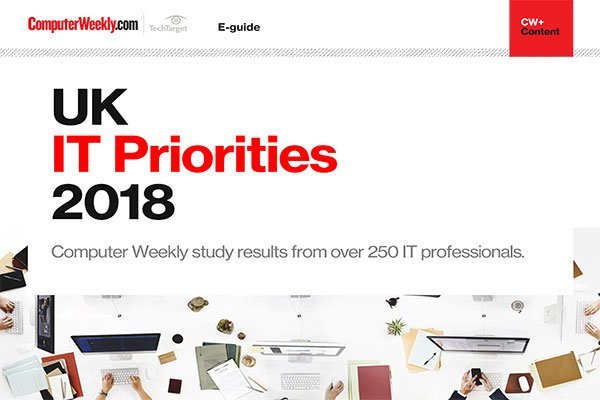 2018 UK IT Priorities survey results
IT organisations in the UK and across Europe are starting to accelerate the move to the cloud. Read more about the key areas in which senior IT managers are planning to invest in over the next 12 months.

This month Novell will offer users of its Netware operating system a migration path to Linux through the introduction of its Open Enterprise Server suite.

The software suite will allow users to run either Novell Netware 6.5 or SuSE Linux 9. Novell said Open Enterprise Server provides a networking foundation where Novell Netware and SuSE Linux coexist and interoperate within an IT infrastructure.

One of the main uses Novell sees is in providing a means by which Netware users can test the open source Linux operating system.

Novell first released SuSE Linux Enterprise Server 9 in November, but this is the first time the company has offered it as an integrated software package with its suite of Novell management tools and server applications.

Both operating systems will be integrated with this range of tools. The suite includes Novell's iFolder remote file access software and printer services which is based on its iPrint technology. Support for enterprise users includes clustering, Zenworks and Novell iManager for patch and system management and eDirectory services.

Neil Macehiter, research director at analyst firm Ovum, said the move was good news for Netware users, who would now have a clear migration path to Linux.

"Open Enterprise Server offers a comparatively low-risk migration path to evaluate Linux, as operations such as the file and print services will still work. Netware customers are very loyal and this allows them a transition path to see whether their existing application portfolio runs under Linux," said Macehiter.

But he added that it marked the end of the road for Netware. "This is going to be the last major release of Netware. Netware is not as important a platform as it used to be, although installations of Netware tend to be used exclusively by local government in terms of core infrastructure.

"I do not think Novell is trying to say Netware will exist forever. It is clear the company's strategic direction is towards Linux."

Macehiter advised Netware users to move to SuSE Linux 9, because it will be a strategic platform for the future.

Linux kernel 2.6 features enterprise computing enhancements, the main one being SMP scalability - the ability to scale to be used by many processors. This can be useful for running large databases on several processors, which has been a struggle for older versions of the Linux kernel.
Read more on Operating systems software