ZigBee low-power wireless standard ratified
The ZigBee Alliance, an industry standards group dedicated to promoting low-power wireless networks, ratified the first ZigBee...
The ZigBee Alliance, an industry standards group dedicated to promoting low-power wireless networks, ratified the first ZigBee specification this week.

Download this free guide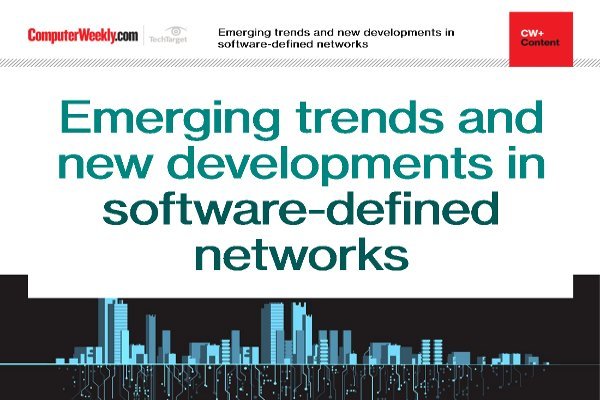 The latest developments and trends in SDN
Join us as we sit down with a number of senior IT managers from multi-national enterprises to discuss the latest trends in the world of software-defined networks.
By submitting your personal information, you agree that TechTarget and its partners may contact you regarding relevant content, products and special offers.
You also agree that your personal information may be transferred and processed in the United States, and that you have read and agree to the Terms of Use and the Privacy Policy.
ZigBee uses an IEEE 802.15.4 radio specification running on the 2.4GHz band, ratified last year, plus three additional layers for networking, security, and applications.
What makes the specification unique is its use of a mesh network architecture which, in bucket chain style, passes data from one node to the next until it lands at its endpoint, typically a manufacturing console.
A mesh network design is ideally suited for wireless sensor technology according to Christopher Lopez, an analyst with ABI Research.
"You don't have to be a network engineer to set this up. You can put [a ZigBee-enabled sensor] anyplace you want and it is smart enough to configure on its own and route accordingly," said Lopez.
Many of the ZigBee Alliance members are, in fact, manufacturers of sensors used in industrial and manufacturing settings.
All of the major members of the ZigBee Alliance - which includes Cisco, Control4, Ember, Honeywell International, Koninklijke Philips Electronics, Mitsubishi, and Motorola - are expected to support ZigBee with products.
The first is Ember, which announced a wireless networking platform that includes its EM240 chip and the complete ZigBee protocol stack.
Lopez said wireless sensors can be used to reduce the cost of laying out a sensor topology in an industrial setting by as much as 50 percent. "Up until now, the biggest expense in laying out a sensor network was the wiring," he said.
Pairing location data from RFID tags with environmental data from sensors while products are still in transit will allow companies in the pharmaceutical and perishable goods industries to assess conditions and make decisions in real time, according to Bob Heile, chairman of the ZigBee Alliance.
The ratification of the specification culminates this phase of the work. ZigBee is now working with companies on conformance testing methodology and interoperability testing, said Heile.
Ephraim Schwartz writes for InfoWorld
Read more on Wireless networking