Microsoft and Dassault Systèmes team on 3D design
Microsoft and Dassault Systèmes will work to integrate Microsoft's Office applications with Dassault Systèmes' 3D design...
Microsoft and Dassault Systèmes will work to integrate Microsoft's Office applications with Dassault Systèmes' 3D design software.
The partners intend to link Dassault Systèmes' design and manufacturing applications more closely with Microsoft's collaborative Office systems, using XML and Microsoft's .net platform.

Download this free guide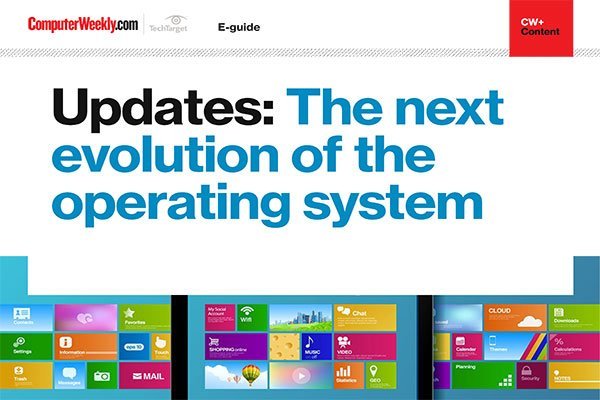 Software Updates: Our latest e-guide is available for your device. Download now?
See how operating systems are evolving with the help of continuous updates and learn about how the Spectre and Meltdown microprocessor flaws have led to improved, more secure processors being released and how Microsoft is evolving its Windows desktop operating system.
By submitting your personal information, you agree that TechTarget and its partners may contact you regarding relevant content, products and special offers.
You also agree that your personal information may be transferred and processed in the United States, and that you have read and agree to the Terms of Use and the Privacy Policy.
Establishing such links will, for example, enable manufacturing companies to quickly evaluate the repercussions of changes to a design on costs and production schedules, the companies said.
The integration will reduce the boundaries between engineering departments and the factory floor, speeding product development and reducing production costs, according to Bill Gates, Microsoft's chairman and chief software architect.
Under the agreement the two will share information about their future product development and marketing plans. The five-year duration of the deal was chosen because that was the period over which the companies could clearly foresee advantages in sharing such information, Gates said.
Bernard Charlès, president and chief executive officer of Dassault Systèmes, also wants to work with Microsoft to lead development of a standard for describing 3D designs using XML - which they will then open up to the rest of the industry.
"It's for whoever wants to join the club. It's not just a partnership between us two," he said.
Dassault Systèmes' products include Catia, Delmia and SolidWorks design, simulation and manufacturing planning software; the applications run on Windows or Unix systems.
The company will continue work on the Unix versions, although Windows is where it will concentrate its efforts to integrate office productivity and design tools, Charlès said. Windows, not Unix, is the standard when it comes to making information available throughout the company, he said.
Charlès consulted IBM, Dassault Systèmes' biggest distributor, about the deal.
"It's OK from their side because they know we want to offer the best for our customers," he said.
Peter Sayer writes for IDG News Service