Bocada upgrades backup reporting software for SLAs
Bocada is releasing a new version of its backup reporting software that is tailored to help chief information officers and their...
Bocada is releasing a new version of its backup reporting software that is tailored to help chief information officers and their executives meet business goals and achieve regulatory compliance. The product will be rolled out in mid-November.

Download this free guide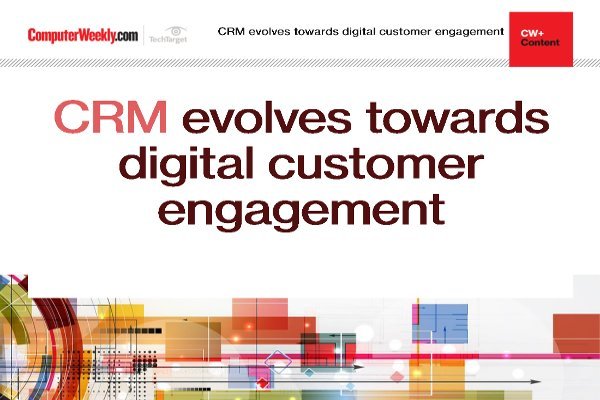 Enhancing digital customer engagement with CRM
Learn about customer relationship management has evolved towards engaging with customers through every channel, with digital at the forefront.
Backupreport Version 3.5 automates the process of gathering and presenting information against business goals, such as use of system resources and cost of service delivery, as well as regulatory compliance and performance against service level agreements (SLAs).
An average program costs about $50,000 (£27,270) but can run to more than $1m, the company said.
Tim Graham, team leader for data systems management at Virgin Atlantic Airways in the UK, said he plans to upgrade to Backupreport 3.5 to determine whether he is meeting SLAs on the first try.
"It has been useful in showing how well we are performing as a team," he said.
Graham said his IT department is in the process of being outsourced to India-based Tata Consultancy Services. "Our backup environment needs to be more closely monitored on SLAs, and we will be setting down exactly what we expect them to do," he said.
Roan Winchester, director of backup management for US-based Catholic Healthcare Partners, has to monitor the backup of about 1,500 servers spread among 10 regional hospital centres and two main datacentres.
Winchester hopes to reduce labour costs by consolidating his infrastructure to the main datacentres over the next year. He is also consolidating on his storage-area network, moving data from local direct-attached arrays to larger EMC Symmetrix, Clariion and Centera equipment.
Winchester's partnership uses IBM's Tivoli Storage Manager for backups, which stores data about the backup process in a SQL database.
"The bad thing about TSM is its storage server piece has no understanding of the backup world. It is like pouring water into a bucket. Bocada has really helped us figure out what is out there, and I have been able to monitor over time how we are growing," he said.
Winchester said he also has to set up a matrix of SLAs around making sure backups have been completed, but more important, he wants to be able to say for certain that he can perform a restoration of data in a particular time frame.
"One of the things I loathe to do is SLAs on backups rather than on restores. If a backup fails once, it does not matter. Users need to know we were successful in the end," he said.
"You need to know you can restore within a given window."
Lucas Mearian writes for Computerworld
Read more on Business applications