Britannia uses web accelerators to halve network traffic and cut costs
Britannia Airways has installed web acceleration processors to optimise its browser-based internal services, improve network...
Britannia Airways has installed web acceleration processors to optimise its browser-based internal services, improve network efficiency to branch offices and make savings on bandwidth costs.

Download this free guide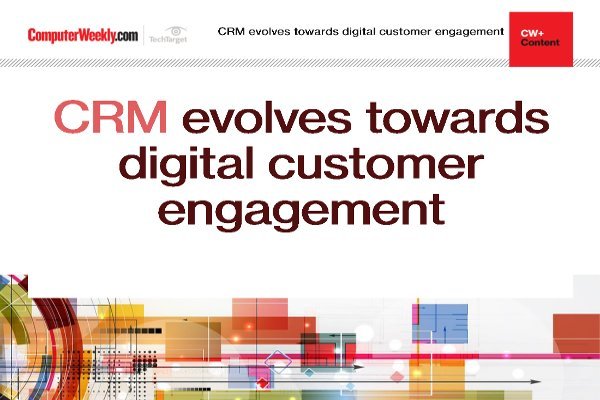 Enhancing digital customer engagement with CRM
Learn about customer relationship management has evolved towards engaging with customers through every channel, with digital at the forefront.
By submitting your personal information, you agree that TechTarget and its partners may contact you regarding relevant content, products and special offers.
You also agree that your personal information may be transferred and processed in the United States, and that you have read and agree to the Terms of Use and the Privacy Policy.
Britannia has installed two E|X enterprise application processors from Redline Networks, allowing the company to provide information and updates quickly to employees throughout the world.
Eddie Marsden-Jones, technology services manager at Britannia Airways, said, "The appliances have increased the efficiency of our intranet by enabling our browser-based enterprise applications to perform better."
The E|X units boosted the performance and reliability of Britannia's online information system, which sends pre-flight briefings to crews from the airline's Luton headquarters.
Marsden-Jones said, "There was an immediate performance improvement in content delivery from the moment the E|X units were installed. By the end of the first week we had recorded that Microsoft Word had speeded up by 60%, Excel by 58% and Powerpoint by 27%. With figures like that, it is not difficult to quickly see the benefit."
Britannia Airways made a dramatic saving on bandwidth costs and network usage has been cut by half, said Marsden-Jones.
Britannia is also applying Redline technology to its extranet to provide the same performance benefits to its suppliers and partners.
Paul Gracie, Redline Networks' European sales director, said, "This technology is especially important for enterprises such as Britannia which have distributed locations and a mobile workforce that requires access to web-enabled applications through public and private networks."
Peter Christy, an analyst at NetsEdge Research Group, said, "As the internet increases in importance, the value of web acceleration grows.
"It is increasingly clear that neither simple over-provisioning of server capacity nor dependence on brute force delivery [through more bandwidth] is the smart way of addressing the issues, especially considering the complexity and operational burdens when more servers or systems are added."
Read more on Business applications