NHS IT Wirral hospital is 'years ahead' on patient records
A hospital trust in Wirral headed by a former NHS IT chief is forging ahead with a new birth-to-death, community-wide electronic...
A hospital trust in Wirral headed by a former NHS IT chief is forging ahead with a new birth-to-death, community-wide electronic health record that it says is years ahead of plans for a national patient records system.

The implementation reflects much of the thinking that underpins the government's plans for a national database of medical records, called the Care Records Service, which is at the heart of the £2.3bn national programme for IT (NPfIT). Executives from the Wirral Hospital NHS Trust and NPfIT officials have been exchanging ideas, experiences and lessons learned.

Frank Burns, the Wirral trust's chief executive, was head of NHS information management and technology in the late 1990s. He was principal author of Information for Health, the information strategy for the NHS, published in 1998. This provided many of the objectives for the national programme.

The Information for Health strategy set targets for the introduction of local e-health records by 2007. "The Wirral health community has always been committed to the delivery of this target," said the trust. It acknowledged that its system would "eventually be subsumed" into the national Care Records Service.

But Wirral's implementation has run into resistance from about 10% of GP surgeries, which have not yet joined the scheme because of concerns about the confidentiality of data. If a similar percentage refused to join the national care records service, it would mean that thousands of GPs would decline to allow their patient records to be transferred to the central database, run by BT.

A spokesman for Wirral Hospital NHS Trust said most of the doctors in practices which have not signed up to the local scheme are "concerned that confidentiality issues outweigh the clinical benefits of sharing data".

He added, "The information governance issues of the electronic health record have been, and still are, the hardest part of a joined-up record. The technical side is simple in comparison."

Download this free guide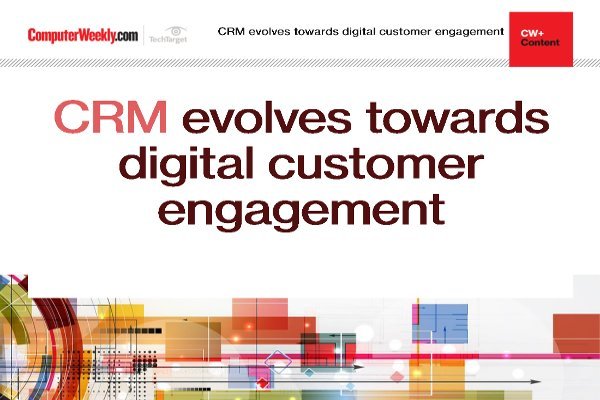 Enhancing digital customer engagement with CRM
Learn about customer relationship management has evolved towards engaging with customers through every channel, with digital at the forefront.
By submitting your personal information, you agree that TechTarget and its partners may contact you regarding relevant content, products and special offers.
You also agree that your personal information may be transferred and processed in the United States, and that you have read and agree to the Terms of Use and the Privacy Policy.
Getting the message out to patients
Wirral Hospital NHS Trust has run a large-scale publicity campaign, including a leaflet drop to every household in its area, which explains what it means to have an electronic health record.
Hospitals outside the area will feed summary data into Wirral's health records system via the NHS' national clearing service. Only 13 of 330,000 people have decided to opt out of the scheme.

Wirral lights the way to electronic records>>
Read more on Business applications