Stripped down Longhorn still offers gems
Microsoft has said the next release of Windows will still be worth the upgrade, even though Longhorn has been stripped of its...
Microsoft has said the next release of Windows will still be worth the upgrade, even though Longhorn has been stripped of its unified file system and some of its other key technologies will be available for Windows XP and Windows Server 2003.

Download this free guide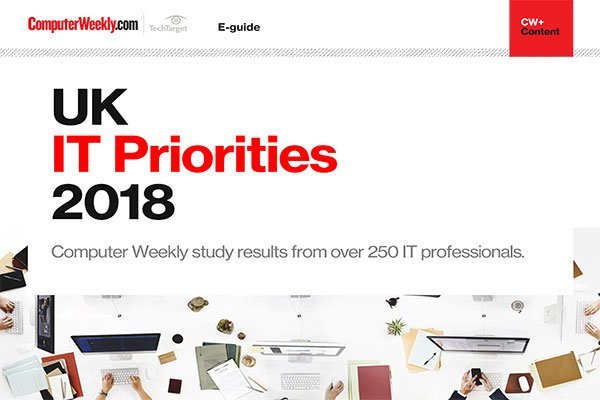 UK IT Priorities 2018 survey results
Download this e-guide to discover the results of our 2018 UK IT Priorities survey, where IT leaders shared with us what they are going to be investing in over the coming 12 months.
"There are a host of new attributes and capabilities that will make Longhorn compelling," said Greg Sullivan, lead product manager at Microsoft.
But Longhorn is no longer the "big bang" update Microsoft had promoted. "We think that this approach is going to make it much more of a stepwise path to Longhorn instead of a big leap," he said.
Sullivan said Longhorn should be a better performing, more stable and more secure operating system because it will be based on the Windows Server 2003 SP1 (Service Pack 1) code base. Microsoft will also include tools to ease desktop deployment, management and diagnostics, making it simple to spot and fix problems.
Longhorn will offer a new user interface and improved desktop search capabilities. "In 2006, if I am running Longhorn on my machine and you're running XP with Avalon and Indigo on yours, you're going to look at my machine, and you will want mine," he said.
Avalon and Indigo are, respectively, the graphics and communications subsystems Microsoft developed specifically for Longhorn. Microsoft will now support Avalon and Indigo in Windows XP and Windows Server 2003 as well.
As part of this move, Microsoft added support for the Longhorn WinFX application programming model to the older Windows versions.
"Microsoft is trying to establish technologies sooner for people who aren't going to upgrade right away," said David Smith, senior vice-resident and fellow at Gartner.
Developers adding support for the Longhorn technologies to Windows XP and Windows Server 2003 will be able to use these technologies to target a much larger installed base.
Longhorn will ship in 2006 but without WinFS (Windows File System). Tapping SQL Server technology, WinFS promised to make it easier for users to find related files, documents and e-mail messages on their computers and corporate networks. Microsoft now plans to deliver it as an update after the Longhorn release.
By cutting WinFS from Longhorn, Microsoft has again delayed the Microsoft Business Framework, a new programming layer closely tied to WinFS. MBF is intended to make it easier for developers to write business applications for Windows by moving some base-level code out of the applications they write and into the operating system.
Joris Evers writes for IDG News Service
Read more on Operating systems software