Symantec joins antiphishing group
Anti-virus software company Symantec has joined a group devoted to fighting online identity theft attacks known as "phishing...
Anti-virus software company Symantec has joined a group devoted to fighting online identity theft attacks known as "phishing scams".
The company will join the Anti-Phishing Working Group (APWG), an association of internet service providers, technology suppliers and law enforcement officials dedicated to identifying and thwarting phishing attacks.

Download this free guide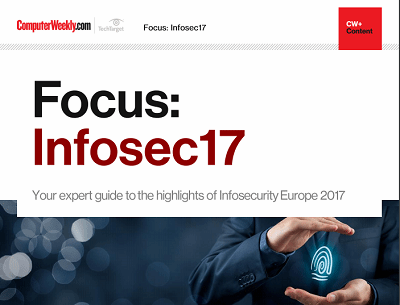 From forensic cyber to encryption: InfoSec17
Security technologist Bruce Schneier's insights and warnings around the regulation of IoT security and forensic cyber psychologist Mary Aiken's comments around the tensions between encryption and state security were the top highlights of the keynote presentations at Infosecurity Europe 2017 in London.
By submitting your personal information, you agree that TechTarget and its partners may contact you regarding relevant content, products and special offers.
You also agree that your personal information may be transferred and processed in the United States, and that you have read and agree to the Terms of Use and the Privacy Policy.
Phishing scams are online crimes that use unsolicited commercial, or "spam", e-mail to direct internet users to websites controlled by thieves, but are designed to look like legitimate e-commerce sites.
Users are asked to provide sensitive information such as a password, bank account or credit card number, often under the guise of updating account information.
Symantec joined the APWG as a "premium" member, entitling the company to a seat on the group's steering committee and allowing its representatives to participate in APWG sub-groups, meetings and technology trials. Symantec also receives access to the APWG's repository of information on phishing scams.
In Symantec's recent consumer survey it found that 42.5% of consumers are very concerned about online fraud. A majority of those surveyed reported changing the way they use the internet because of their concerns about fraud, with 32% saying that they do not use the internet for online banking, Symantec said.
Symantec is the first major anti-virus company to sign up with the group, said Peter Cassidy, secretary general of the APWG.
The addition of Symantec underscores the growing connections between identity theft scams and malicious code such as viruses, worms and Trojan horse programs, he said.
Symantec will bring scientists and engineers with expertise in malicious code to the group, which is studying the use of so-called "malware" in phishing attacks, he said.
The APWG has been talking with Symantec about joining for months, and other large anti-virus companies may soon join the group, as well, Cassidy said.
Paul Roberts writes for IDG News Service
Read more on IT risk management