Gartner revises PC market forecast
The PC market will not grow as fast in 2004 as originally predicted by Gartner analysts, as concerns about the overall health of...
The PC market will not grow as fast in 2004 as originally predicted by Gartner analysts, as concerns about the overall health of the US economy weigh on the market.

Download this free guide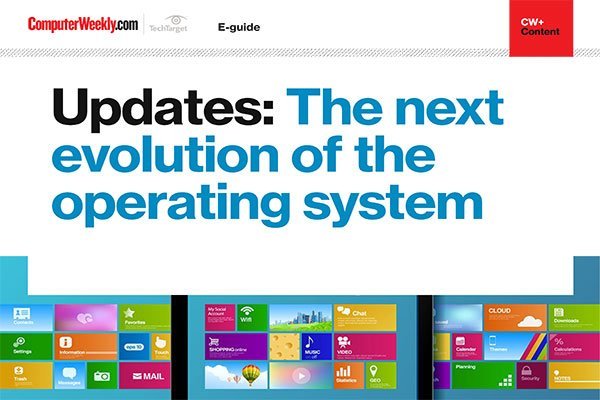 Software Updates: Our latest e-guide is available for your device. Download now?
See how operating systems are evolving with the help of continuous updates and learn about how the Spectre and Meltdown microprocessor flaws have led to improved, more secure processors being released and how Microsoft is evolving its Windows desktop operating system.
By submitting your personal information, you agree that TechTarget and its partners may contact you regarding relevant content, products and special offers.
You also agree that your personal information may be transferred and processed in the United States, and that you have read and agree to the Terms of Use and the Privacy Policy.
Gartner, however, still predicts strong double-digit growth for worldwide PC shipments in 2004.
PC suppliers should ship 185 million units in 2004, a growth rate of 12.6% compared with 2003. However, during this year's second quarter Gartner predicted the market would grow 13.4% this year.
PC and chip suppliers thought shipments in the second half of 2004 would exceed the usual seasonal growth patterns, but it now looks like growth will stick to those historical patterns, said George Shiffler, principal analyst with Gartner.
PC growth in Western Europe and Asia-Pacific has been stronger than expected, while growth in the US, Japan and Latin America has been weaker than expected.
Notebook PCs have not kept growing at the record pace that PC suppliers enjoyed in 2003. However, shipments are still growing at more than 20% so far this year, he said.
"What's happened is that there was a lot of optimism at the beginning of the year, not just for this market but for the overall global economy. That's faded a little bit, but some people have over-reacted to that," Shiffler said.
The corporate market is in the midst of a drawn-out replacement cycle as companies replace PCs they bought prior to 2000. This latest upgrade cycle should start to diminish over the next few quarters as companies roll out new hardware, and overall PC market growth rates will start to fall heading into next year and beyond.
IDC plans to leave its 2004 PC shipment forecast intact when it releases its latest information at the end of the month, said Roger Kay, vice-president for client computing at IDC. Last month, the company predicted worldwide shipment growth of 13.5%.
A rise in oil prices and several disappointing outlooks from IT suppliers have caused some concern among financial analysts that the economy's recovery from the 2001 recession is hitting a few bumps. This means that the PC market is exposed to a greater risk of external events weighing on it than analysts previously expected at the beginning of the year, Gartner's Shiffler said.
"We're in the middle of a recovery. It may not be a very sprightly recovery, but it's a recovery nonetheless," Kay said.
Tom Krazit writes for IDG News Service