IBM launches university open-source initiative
IBM Corp. at the Rational Software Developer User Conference on Tuesday here detailed an initiative to collaborate with educators...
IBM is to collaborate with educators to teach students open standards skills.
The IBM Academic Initiative will work with schools that support open standards and seek to use open source and IBM technologies for teaching purposes, both directly and through the web. Standards such as Java, Linux, and Eclipse are part of the effort, as well as training on IBM software and servers.

Download this free guide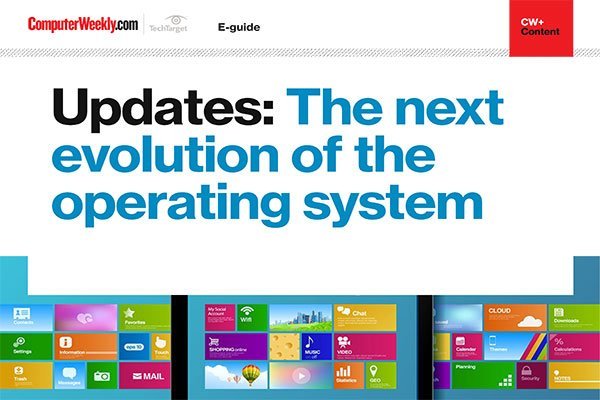 Software Updates: Our latest e-guide is available for your device. Download now?
See how operating systems are evolving with the help of continuous updates and learn about how the Spectre and Meltdown microprocessor flaws have led to improved, more secure processors being released and how Microsoft is evolving its Windows desktop operating system.
By submitting your personal information, you agree that TechTarget and its partners may contact you regarding relevant content, products and special offers.
You also agree that your personal information may be transferred and processed in the United States, and that you have read and agree to the Terms of Use and the Privacy Policy.
IBM will assign a technical team to assess an institution's IT curricula and provide training and skills for the faculty and staff. Course materials will be provided on key software and hardware technologies, along with information resources provided through the IBM Scholars Portal and developerWorks programme.
An official at Northface University, Utah, which is participating in the scheme, stressed the need for students to learn how to solve business problems through acquiring skills for modeling and architecture, rather than just learning how to code. These skills could insulate a developer from having their job outsourced overseas, he said.
IBM has set a goal of reaching 1,000 schools around the world, and 250 schools this year.
Paul Krill writes for Infoworld