OBE for services to billing
Open Business Exchange (OBE), whose OB10 network hosts the electronic invoice delivery of 1,000 companies, is using...
Open Business Exchange (OBE), whose OB10 network hosts the electronic invoice delivery of 1,000 companies, is using Computacenter's managed "availability service" to make significant savings on its IT costs.

Download this free guide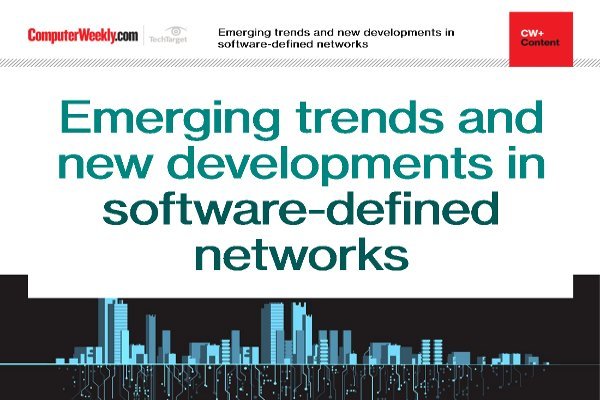 The latest developments and trends in SDN
Join us as we sit down with a number of senior IT managers from multi-national enterprises to discuss the latest trends in the world of software-defined networks.
By submitting your personal information, you agree that TechTarget and its partners may contact you regarding relevant content, products and special offers.
You also agree that your personal information may be transferred and processed in the United States, and that you have read and agree to the Terms of Use and the Privacy Policy.
When it was set up in 2002 OB10 was the first pure electronic payment system to tackle the problem of 25 billion paper invoices a year.
Customers in the EU and US now use the OB10 network to receive electronic invoices from 1,000 suppliers on the same network.
Chris Lowrie, operations director at OBE, said, "The manual handling of invoices delivers no added value to a company. By making the entire process electronic businesses are able to free up existing resources and make financial savings."
He added, "The interest in electronic invoicing has grown over the past couple of years, with companies needing to find ways to reduce the costs of their back office operations."
Thanks to the savings associated with OBE's electronic invoicing service, transaction volumes on the OB10 network are growing 25% month on month. This means that OBE has to have an IT infrastructure that can scale with the company.
OBE required a resilient and continuously available web infrastructure and datacentre. "Managing and maintaining our own datacentre and web infrastructure would require a massive amount of resource and ,as a result, would not be cost-effective," said Lowrie.
To address these concerns, OBE turned to Computacenter for its managed availability service. It aims to deliver guaranteed 24x7 access to web-enabled applications. It encompasses facilities, bandwidth, security, infrastructure and business processes.
Lowrie said, "The service has lived up to our expectations, and the fact that it is based on a fixed cost means we have greater control and visibility of our IT spend. We would have to employ 15 people to do the work Computacenter does for us, which has massive cost implications both in terms of salary and providing the associated office and IT infrastructure."
This article was part of Computer Weekly's managed services business channel, sponsored by Computacenter.
Read more on Network software