AMD to launch dual-core chips in 2005
Advanced Micro Devices will release dual-core Opteron processors for servers and workstations in 2005, the same time that Intel...
Advanced Micro Devices will release dual-core Opteron processors for servers and workstations in 2005, the same time that Intel will launch its first dual-core products.

Download this free guide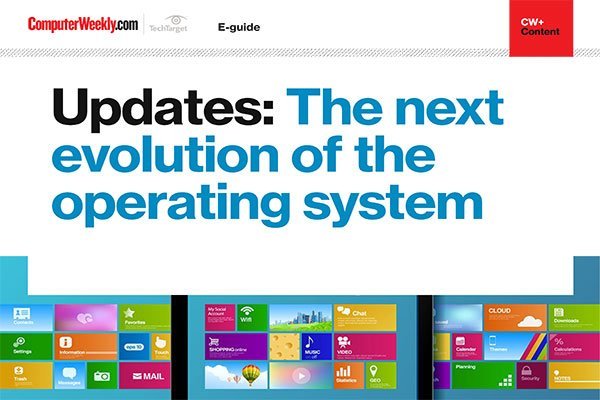 Software Updates: Our latest e-guide is available for your device. Download now?
See how operating systems are evolving with the help of continuous updates and learn about how the Spectre and Meltdown microprocessor flaws have led to improved, more secure processors being released and how Microsoft is evolving its Windows desktop operating system.
By submitting your personal information, you agree that TechTarget and its partners may contact you regarding relevant content, products and special offers.
You also agree that your personal information may be transferred and processed in the United States, and that you have read and agree to the Terms of Use and the Privacy Policy.
The Direct Connect architecture used to build the Opteron processor makes it easy for AMD's designers to place two processor cores on the same silicon die, said Ben Williams, vice-president of AMD's server and workstation business.
Opteron features an integrated memory controller and Hypertransport interconnects which can connect the processor to the I/O port or directly to another processor, he said.
AMD will release more details about its dual-core processors nearer the release date.
Several chip makers are looking to dual-core designs as a way to increase the performance of next-generation processors without the constraints imposed by rising levels of power consumption in single-core processors.
Two common methods of improving the performance of a single-core chip are increasing clock speed or adding cache memory, both of which require more power.
A dual-core chip is two separate processors on a single chip. Those two processors can outperform single-core processors on most multithreaded applications while running at lower clock speeds and consuming less power.
An application with multiple software threads will run faster on a dual-core processor because the operating system can assign an individual thread to its own processor core. Multithreaded applications running on a single-core processor must wait for one thread to finish before another thread can be processed.
IBM and Sun Microsystems have already released dual-core chips for high-end servers. The server market is especially primed to take advantage of multicore technology because so many applications for servers are already multithreaded, Williams said.
Earlier this month, Intel announced it would shift all of its future server, desktop and notebook processor development projects to dual-core designs.
By 2005 Intel expected to have a dual-core chip available for each of those three segments.
Tom Krazit writes for IDG News Service