FirstAssist chooses Linux system to run new £27m IT infrastructure
Corporate healthcare and insurance provider FirstAssist has put Red Hat Linux at the heart of its business.

Download this free guide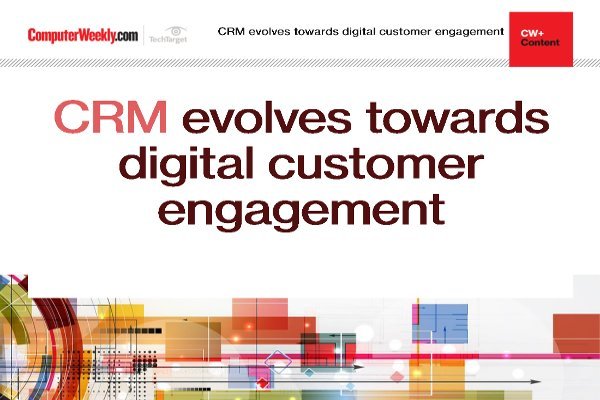 Enhancing digital customer engagement with CRM
Learn about customer relationship management has evolved towards engaging with customers through every channel, with digital at the forefront.

Corporate healthcare and insurance provider FirstAssist has put Red Hat Linux at the heart of its business.

Formed as a result of a management buy-out from Royal & Sun Alliance in April 2003, the company has constructed an entirely new IT infrastructure. Development work on the £27m project began in October 2003 and involved recruiting 140 IT staff.

"As a result of the buy-out, FirstAssist is in the fortunate position of being an established company with a greenfield technology infrastructure," said IT director Mitch Lambton. "The guts of our business will be powered by Linux."

Lambton said the decision to opt for Linux was straightforward. "In terms of the project, cost was a big driver," he said.

FirstAssist evaluated Linux on Intel-based Hewlett-Packard servers against Sparc/Solaris systems. There was little difference in the cost when Intel was compared to Sparc, said Lambton. "In terms of maintenance and support, Linux is one-third the cost [of Solaris]," he added.

FirstAssist will run the Oracle eBusiness Suite for its core claims management system and back-office applications. The Oracle HR payroll system, which is accessed via Oracle Portal software, went live last month after the migration of 45 databases.

Lambert said Oracle was selected because it provided a high-level of pre-integration and involved less development work. "We wanted to achieve extremely rapid delivery [of IT]," he said.

The Oracle software will be used by FirstAssist to integrate and automate the claims handling process. The company is also deploying Oracle's contact centre software to manage and co-ordinate FirstAssist's communication with customers and brokers, and provide a cost-effective service for routine claims. Oracle's software will manage the end-to-end claims settlement process and provide a complete analysis of settlement costs.

The Linux hardware at First-Assist comprises 100 two- and four-processor Intel servers from HP running Red Hat.
Read more on Business applications