EMEA PC sales on the rise, says Gartner
Unit shipments of PCs in the Europe, Middle East and Africa (EMEA) region rose almost 17% to 14.9 million in the first quarter of...
Unit shipments of PCs in the Europe, Middle East and Africa (EMEA) region rose almost 17% to 14.9 million in the first quarter of 2004, according to preliminary figures for the quarter from Gartner.

Download this free guide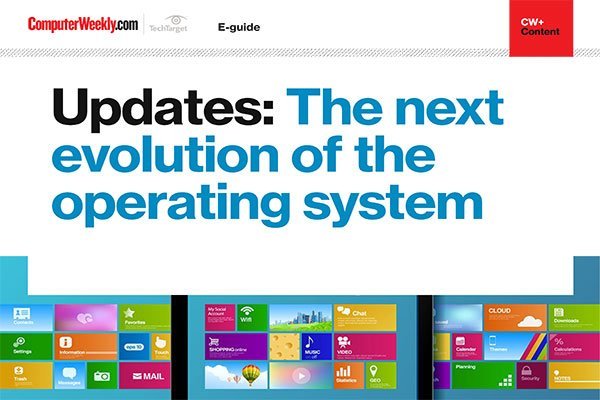 Software Updates: Our latest e-guide is available for your device. Download now?
See how operating systems are evolving with the help of continuous updates and learn about how the Spectre and Meltdown microprocessor flaws have led to improved, more secure processors being released and how Microsoft is evolving its Windows desktop operating system.
It is the business market that is driving sales, taking advantage of the weak dollar to replace older PCs, said Gartner Research vice-president Brian Gammage. Consumer notebook sales are still strong, but the professional market is driving the market at the moment.
For the first quarter of 2003, Acer recorded the highest growth in unit shipments, at 74.8%. Market leader Hewlett-Packard saw the lowest growth of the top five suppliers, at 13.4%, and lost share, falling from 16.3% in the first quarter of 2003 to 15.8% in this year's first quarter.
"Acer is a European phenomenon at the moment, it has seen 120% growth in notebook sales," Gammage said. Acer has managed this success through "simple, straightforward business", he said.
"It has a slim organisation because it only sells through intermediaries, its costs are low and it is reliable in its supply," he said, adding that there has been supply problems with other suppliers, and Acer has simply been getting its forecasts right.
Meanwhile, Dell has seen 37.2% growth since last year, with its market share growing from 9.5% to 11.1%. Dell's customer heartland is in big business and it is benefiting from the growth in that market.
While current trends suggest it might soon be knocked off its top spot, HP's problems are probably temporary.
"HP has had inventory issues and I think we've got to view this as a one-off. The only note of caution I'd give is that HP is in the process of reorganising its direct sales force and its resellers dealing with large customers. They could have teething problems with that so there may be other issues ahead," he said.
Gammage cautioned that the professional market is a replacement one and therefore unable to grow indefinitely.
"There is only so much market to address and at some point there will be payback. This growth can't be sustained and it will flatten out later this year or early in 2005."
Gillian Law writes for IDG News Service