HP ships business PCs preloaded with Linux
Hewlett-Packard has released business desktop PCs running Mandrake Linux. Neither of HP's big competitors - Dell and IBM - have...
Hewlett-Packard has released business desktop PCs running Mandrake Linux. Neither of HP's big competitors - Dell and IBM - have similar offerings, although IBM is one of Linux's biggest advocates.

Download this free guide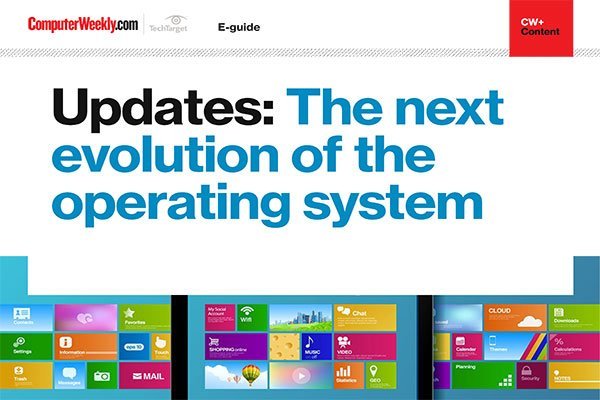 Unpacking the future of operating systems
In this e-guide, we take a look at how updates are the next evolution for operating systems. From security and iris recognition to 3D modelling and easier recognition with OneDrive, updates are key to keeping your device fresh and, most importantly, safe.
"Over the last few months, a number of companies such as HP, who have been publicly lukewarm over desktop Linux have suddenly had their interest piqued considerably - particularly overseas," said Illuminata senior analyst Gordon Haff.
"Sun in particular has won some pretty good deals overseas and a number of companies like HP and IBM, whose Linux desktop plans were on the backburner, have suddenly leapt to the front.
"IBM doesn't have anything like the size of the PC division that HP has," Haff added. "IBM's PC division is smaller and more focused on relatively high-value enterprise sales. IBM is in a relatively weak position from a PC hardware perspective to really make a huge, near-term push on desktop Linux."
Haff said it would not be too difficulat for Dell to move into the Linux desktop market either.
"We're not really talking about a huge engineering effort," he said. "It's really more of the case of making the decision to do it, putting support, test qualifications and sales in place."
HP is touting its new line of PCs as a simplification of its PC strategy that will give customers a larger selection that meet a variety of business needs, from high end to low end.
The HP Compaq Business Desktop dx2000 includes an Intel Celeron or HyperThread-enabled Pentium 4 processor with speeds of up to 3GHz. Retailing at about $389 with an up to 80GB hard drive, it has GB of double data rate (DDR) SDRAM and a choice of optical drives. Users can also choose between Microsoft's Windows XP or Mandrake Linux.
Also available with either Intel Celeron or a HyperThread-enabled Intel Pentium 4 processor up to 3GHz, the HP Compaq Business Desktop dc5000 is comes with an up to 160GB hard drive and up to 4GB of DDR SDRAM.
Like the dx2000, customers have a choice of optical drives and either Microsoft's Windows XP or Mandrake Linux. It is available as a microtower or small form factor and will retail starting at $599. It will also be shipped with HP's Lifecycle Solutions tools to make them easy to maintain across networks.
HP's Compaq 7000 series, which will debut in summer 2004, also comes bundled with HP's Lifecycle Solutions tools and is claimed to be more advanced, secure and manageable.
The company has also released these desktop PCs in Japan, Hong Kong, India, Indonesia, Korea, Malaysia, Singapore, Taiwan and the Philippines, which are available with Microsoft Windows XP or Turbolinux, which is a popular Linux distribution in Asia-Pacific.
Rebecca Reid writes for ITWorldCanada.com