Microsoft salutes open source - cautiously
Microsoft recognises the benefits of open source but is not prepared to turn over its Windows operating system to the paradigm....
Microsoft recognises the benefits of open source but is not prepared to turn over its Windows operating system to the paradigm. Instead, Microsoft provides access to source code on a limited basis.

Download this free guide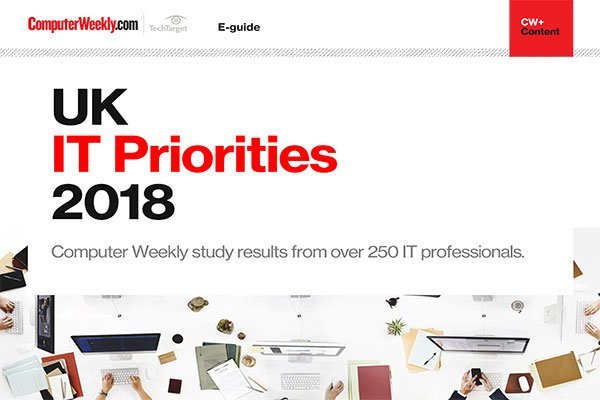 UK IT Priorities 2018 survey results
Download this e-guide to discover the results of our 2018 UK IT Priorities survey, where IT leaders shared with us what they are going to be investing in over the coming 12 months.
Jason Matusow, manager of Microsoft's Shared Source Initiative, was speaking at the Open Source Business Conference in San Francisco yesterday.
"We're not open-sourcing all Microsoft technologies. We'll be strategic in how we share that," he said.
Windows source will be provided under a "reference grant", not an open-source licence. Code can be looked at but not modified. Microsoft has a business interest around the sale of Windows and "the integrity of the OS is critical", Matusow said, adding that very few developers want to modify source code anyway.
Educational and research users, however, may modify Windows source code they have through a research grant. Microsoft does allow companies such as Intel and Hitachi alter source code for the Windows CE platform and distribute them.
Commercial companies involved in open source have protected their own interests, such as IBM with its Eclipse tools initiative.
"IBM has very strategic goals [with Eclipse]," said Matusow. "It's a WebSphere development tool. It encourages people to bring applications into the WebSphere environment. It generates revenues for IBM."
But IBM has not made technologies such as DB2, Tivoli, and Lotus Notes available under open source, since these products are major revenue-generators, he stressed.
Even Red Hat will not let users modify its Linux source code if they have a support contract, Matusow said. Intellectual property is as important in open-source providers as it is to commercial providers.
Open source has been around a long time and provides competition that is good for quality and drives down prices, he added. Microsoft also commends the community participation spawned by open source, but has had its own share of communities. Open source is a good way to engage community, "but it's not the only way," he said.
"Non-commercial software has played a critical role in the software ecosystem and it will continue. There's no question about it," Matusow said.
When asked about the Mono project, which is an implementation of the C# Common Language Infrastructure standard on Linux, Matusow said Microsoft is flattered but views it as a competing implementation.
Earlier this week, Microsoft Distinguished Engineer Jim Gray questioned the future viability of the commercial software industry if users can get software for free through open source. He made the comments at another conference, the Software Development Conference & Expo West 2004 show
Paul Krill writes for InfoWorld
Read more on Operating systems software