Ask Jeeves buys Interactive Search
Ask Jeeves will buy Interactive Search Holdings (ISH) for about $343m with the aim of doubling its search market share.
Ask Jeeves will buy Interactive Search Holdings (ISH) for about $343m with the aim of doubling its search market share.
Under the terms of the agreement, Ask Jeeves will issue 9.3 million shares of common stock and options, and pay $150m in cash for ISH.
Additionally, Ask Jeeves may pay up to an additional $17.5m in cash based on various factors, including ISH's operating performance.
"This acquisition will enable us to combine Ask Jeeves' proven strengths in user experience, search technology and brand development with Interactive Search Holdings' strengths in distribution and direct marketing," said Ask Jeeves chief executive officer Steve Berkowitz.

Download this free guide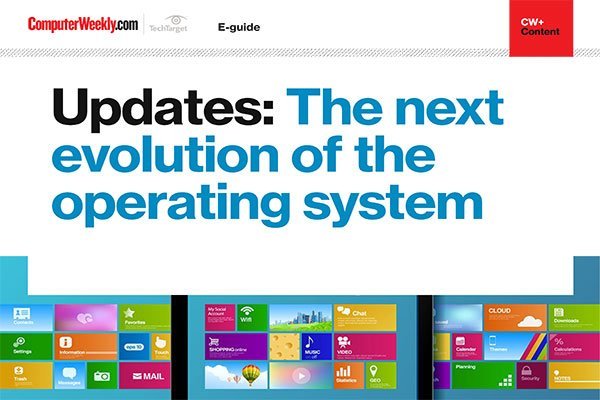 Software Updates: Our latest e-guide is available for your device. Download now?
See how operating systems are evolving with the help of continuous updates and learn about how the Spectre and Meltdown microprocessor flaws have led to improved, more secure processors being released and how Microsoft is evolving its Windows desktop operating system.
By submitting your personal information, you agree that TechTarget and its partners may contact you regarding relevant content, products and special offers.
You also agree that your personal information may be transferred and processed in the United States, and that you have read and agree to the Terms of Use and the Privacy Policy.
ISH properties and brands include My Way, My Search, My Web Search, Excite, iWon, the advertising network MaxOnline and Focus Interactive.
The deal is expected to close before the end of the second quarter, at which time ISH will become a wholly owned subsidiary of Ask Jeeves.
According to Berkowitz, the combination of Ask Jeeves with ISH will give the company a 7% share of the web search market, up from 3.5%.
"We believe that people like to access information in different ways, and we don't believe that Ask Jeeves has the answer to search for everyone," he said.
Products such as My Way and My Web Search will give Ask Jeeves the ability to offer consumers more choice, he added.
The acquisition of ISH will also allow Ask Jeeves to extend the reach of its Teoma search engine.
Ask Jeeves said that Teoma, with its "subject-specific popularity" differentiates the search engine from its rivals, because Teoma displays communities on the web and can represent a group of pages on or about the same subject.
Ask Jeeves is the seventh most-used search engine worldwide with a 1.6% market share, according to the most recent estimates from web analytics company OneStat.com last November.
That is well behind its search engine rivals, Google, which had a 56% share, and Yahoo with a 21.5% market share, according to OneStat.com.
Laura Rohde writes for IDG News Service