Printer chips allow for non-Lexmark cartridges
Static Control Components is selling three chips that allow third-party printer cartridges to work in printers from Lexmark...
Static Control Components is selling three chips that allow third-party printer cartridges to work in printers from Lexmark International.
Lexmark printer cartridges for the T520, T620 and T630 laser printer families use chips to verify that the cartridge is one manufactured by Lexmark, and cartridges from third-party vendors without those chips will not work in Lexmark printers.

Download this free guide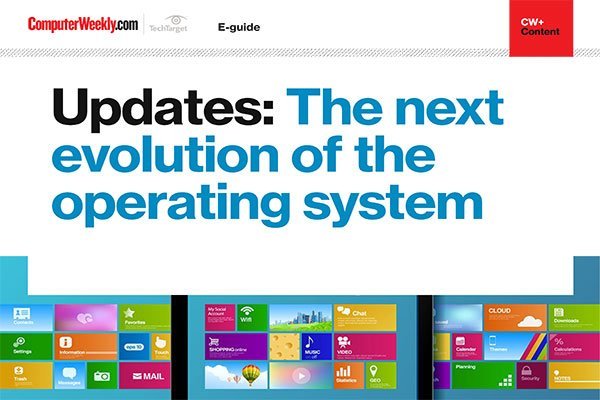 Unpacking the future of operating systems
In this e-guide, we take a look at how updates are the next evolution for operating systems. From security and iris recognition to 3D modelling and easier recognition with OneDrive, updates are key to keeping your device fresh and, most importantly, safe.
Last year, Lexmark won an injunctionprohibiting SCC from distributing its Smartek chips that replicate the signals sent from Lexmark's chips in the T520 and T620 printers.
After reviewing the text of that decision, SCC has come back with three chips that provide additional benefits such as ink management and maintenance features.
The chips will allow third-party suppliers to sell toner cartridges that work with the T520 and T620 printers, and to add cartridges for the T630 printers to their product lines.
SCC has been selling the chips for a week, and has yet to hear any objections from Lexmark, said SCC chief executive officer Ed Swartz, adding that his company will file for copyrights for the new chips.
A Lexmark spokeswoman was not immediately available for comment.
Lexmark sued SCC in 2002 under the Digital Millennium Copyright Act (DMCA), claiming that SCC's chips violated a section of that act prohibiting duplication of digital technology that protects copyright material.
The Lexmark cartridges used copyright software to produce the data allowing Lexmark printers to only accept Lexmark cartridges, and SCC duplicated that software to produce those chips, according to the initial ruling in the case handed down last year.
The US Copyright Office later ruled that the DMCA does not prohibit reverse engineering if the intent is to make the duplicated product work with a separate computer program. SCC had requested a ruling on possible exemptions to the DMCA that would allow them to produce their chips, and the Copyright Office dismissed those requests after ruling the DMCA had always protected SCC's type of reverse engineering.
Other printer companies, such as Hewlett-Packard, Dell and Epson do everything they can to encourage users to purchase original factory cartridges, but Lexmark is the only major printer company so far to include a chip in its printers and cartridges that ensures only Lexmark cartridges will work with Lexmark printers.
Tom Krazit writes for IDG News Service