Qualcomm to build DRM into WCDMA chipset
Qualcomm will build digital rights management (DRM) technology into its forthcoming chipsets in the hope of enticing content...
Qualcomm will build digital rights management (DRM) technology into its forthcoming chipsets in the hope of enticing content providers to distribute their content wirelessly to smart phones, the company said at the 3GSM World Congress conference in Cannes.

Download this free guide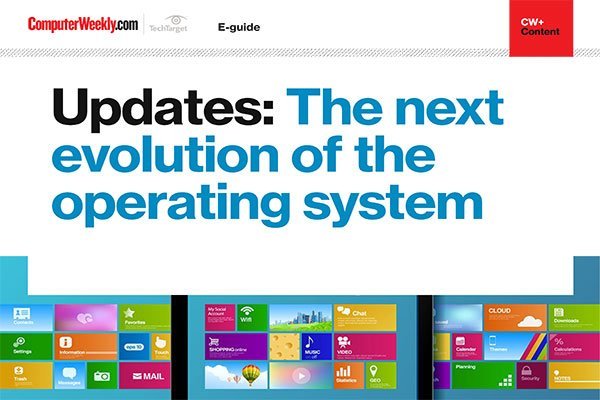 Software Updates: Our latest e-guide is available for your device. Download now?
See how operating systems are evolving with the help of continuous updates and learn about how the Spectre and Meltdown microprocessor flaws have led to improved, more secure processors being released and how Microsoft is evolving its Windows desktop operating system.
By submitting your personal information, you agree that TechTarget and its partners may contact you regarding relevant content, products and special offers.
You also agree that your personal information may be transferred and processed in the United States, and that you have read and agree to the Terms of Use and the Privacy Policy.
The MSM6250 chipset for WCDMA/UMTS (Wideband Code Division Multiple Access/Universal Mobile Telecommunications System) 3G networks will come with SecureMSM, software which complies with DRM standards set forth by the Open Mobile Alliance (OMA).
Part of the appeal of 3G mobile phones is the ability to download content to smart phones and other wireless devices. But the proliferation of file-swapping sites has made content providers leery about making their premium content easier to access.
In 2002, the OMA released guidelines called OMA DRM version 1.0, which defined several features that DRM implementations should contain.
The three features were forward lock, which prevents content from leaving the device via peer-to-peer networks; combined delivery, specifications on how the content can be used on the device for which it is authorised; and separate delivery, which encrypts the content.
The MSM6250 chipset will support OMA DRM version 1.0 as well as other open DRM implementations from third parties. Nokia, Siemens, Motorola and Sony Ericsson already use OMA DRM version 1.0 in some of their mobile phones.
Earlier this month, the OMA released version 2.0 of the DRM specifications with improvements for streaming content and audio/video rendering.
Samples of the chipset were first shipped to Qualcomm's partners last August, but those chipsets did not include this technology. Phone manufacturers will be able to order the DRM-enabled chipsets by the middle of this year.
Phone makers such as Sanyo, Toshiba and LG Electronics are planning to use the 6250 chipset in upcoming phones.
Tom Krazit writes for IDG News Service