Developer offers Linux-based RFID
Magellan Technologies has developed what it claims to be a world-first in RFID technology that allows many closely bunched tags...
Magellan Technologies has developed what it claims to be a world-first in RFID technology that allows many closely bunched tags to be uniquely identified without interference.

Download this free guide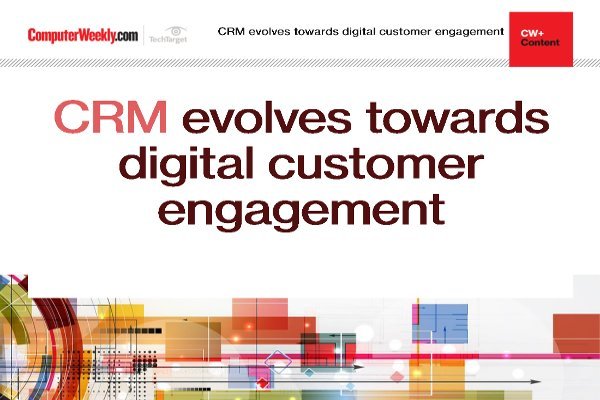 Enhancing digital customer engagement with CRM
Learn about customer relationship management has evolved towards engaging with customers through every channel, with digital at the forefront.
By submitting your personal information, you agree that TechTarget and its partners may contact you regarding relevant content, products and special offers.
You also agree that your personal information may be transferred and processed in the United States, and that you have read and agree to the Terms of Use and the Privacy Policy.
The developer has used Linux-based readers and an open-source application interface.
Magellan's software manager Jeff Gray said cost and interoperability were the reasons for adopting Linux.
"We used to use proprietary real-time operating systems for our tag readers but the hardware support lagged and the networking layers became expensive," Gray said. "Linux offers us huge flexibility, network connectivity, has good hardware support, and a range of development tools."
Magellan develops RFID software and systems then licenses it to manufacturers. The company's RFID readers are developed with standard computer components such as embedded 586 processors, 16Mbytes of flash disc and 20Mbytes of Ram.
After looking at some of the commercial embedded Linux distributors, Gray decided to make his own custom Linux distribution with applications from the Linux community's Busybox project which is a suite of lightweight Linux applications.
Most of Magellan's intellectual property, called Stack Tag, is in the RFID tags, which Gray described as a "world-leading design".
"Stack Tag was designed for high-speed conveyer systems and that's how we started out," he said. "Our tags can reply on eight different channels as opposed to one for most tags, don't interfere with each other, and can receive information to the 100 bytes of on-chip memory."
Gray said this two-way communication enables the data on the tag to be changed on the fly.
Stack Tag can also scale out to thousands of tags per reader.
Magellan vice president of business development Ken Laing demonstrated each of 100 tags packed together like business cards being uniquely identified in a few seconds when passed through the reader.
"There has been a lot of talk about companies 'trialling' RFID technology this year, but our systems are being used in production today," Laing said.
"For example, a jewellery store in the US is using Stack Tag to quickly account for their diamonds. We also have a number of proof-of-concept projects in the medical industry for tracking syringes, tablets and blood bags."
Magellan is also working with Infineon and sees document management as one of the potential applications over the next three months.
Rodney Gedda writes for Computerworld Today
Read more on Business applications