Sun broadens app support for Solaris on x86
Sun Microsystems is to make Solaris on x86 more attractive to users by broadening application support.
Sun Microsystems is to make Solaris on x86 more attractive to users by broadening application support.
Company officials said Sun is working with as many as 150 key business application suppliers, including BEA Systems, Oracle and Sybase, to ensure that their applications are optimised for Solaris on x86.

Download this free guide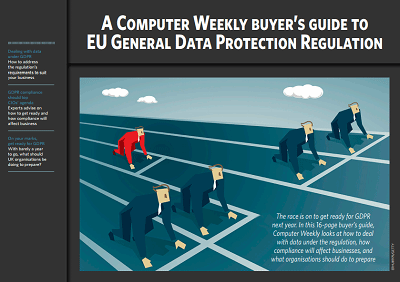 Computer Weekly's Buyer's Guide to GDPR
The race is on to get ready for GDPR next year. Computer Weekly looks at how to deal with data under the regulation, how compliance will affect businesses, and what organisations should do to prepare.
By submitting your personal information, you agree that TechTarget and its partners may contact you regarding relevant content, products and special offers.
You also agree that your personal information may be transferred and processed in the United States, and that you have read and agree to the Terms of Use and the Privacy Policy.
John Loiacono, vice president of operating platforms at Sun, said it was vital that Solaris on x86 has up-to-date support from mainstream business application suppliers. "Without applications, the platforms aren't very useful," he said.
Sun has hired developers to support Solaris on the 64-bit Opteron processor from Advanced Micro Devices. Loiacono said Sun has no plans to do likewise for Intel's 64-bit Itanium because it does not see a customer demand for it. The Opteron support may be ready by the middle of next year.
Sun's efforts to boost Solaris on x86 began in earnest in May, when it released servers running Intel's Xeon processors.
The company maintains that Solaris.Next - what might otherwise be called Solaris 10 - will offer strong incentives for companies to opt for Unix on Intel over Windows or Linux. The next version of Solaris is set for release in the fourth quarter of 2004.
Solaris.Next will include self-healing capabilities to deal with problems created, for instance, by application memory leaks; file systems that scale to handle terabytes of data; and security capabilities already available in Sun's Trusted Solaris version that allow access control at the root level.
IDC analyst Dan Kusnetzky said Sun's x86 strategy has been hurt by the perception that the company is not as willing to embrace the Intel platform as its competitors. To convince users otherwise, Sun will have to take measures, such as porting all its tools to the x86 version of Solaris, he said.
Patrick Thibodeau writes for Computerworld
Read more on Server hardware