Voice market price war opens way to good deals
Companies need to shop around when buying services in the fast-moving telecoms market to take advantage of a price war between...
Companies need to shop around when buying services in the fast-moving telecoms market to take advantage of a price war between the main suppliers.

Download this free guide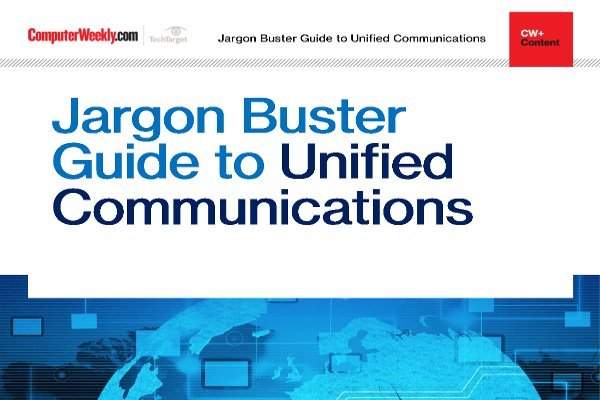 Jargon buster guide to Unified Communications
Explore some of the key elements of a Unified Communications deployment and discover insight into some of the emerging trends that are changing the way we communicate in our working lives.
Speaking on the eve of this week's ITU Telecom World 2003 conference, which runs from 12 to 18 October in Geneva, Katja Ruud, and analyst with Gartner, said the industry was experiencing an intensive price war on voice services, led by aggressive pricing from 3G mobile operator 3 which, she said, was offering significantly lower prices than its rivals.
Gartner advised corporate users to assess what they need from voice services in terms of price, features and quality when choosing a supplier, rather than focusing on the technology that underpins the service.
Ruud advised users to evaluate the benefits of the new generation of voice services now available, such as IP telephony and videoconferencing.
She said telecoms operators need to work out how they can convince sceptical users to buy the latest technology and service.
"Operators should target services to specific customers in order to stimulate uptake of next-generation services such as IP,
Centrex and videoconferencing," she said.
Gartner predicted that telecoms companies' revenues from mobile services would overtake fixed-line revenue in 2004, indicating greater use of mobile telephony among businesses and consumers.
But while users continue to buy existing mobile services, operators have found it difficult to sell the benefits of new technology. The industry has invested billions of pounds in creating 3G networks but users have yet to see the benefit of the technology.
Existing 2.5G services such as the GPRS-based Blackberry service from O2, have been gaining popularity.
According to mobile operator O2, there are now 32,000 Blackberry users across the UK and Germany, in more than 1,200 businesses.
Blackberry provides corporate users with instant access to Microsoft Exchange e-mail from a Blackberry handheld computer.
What is IP telephony?
Internet Protocol telephony is the two-way transmission of audio over a packet-switched IP network. IP telephony over controlled internet backbones or a firm's own network can provide quality matching that traditional phone networks.
Read more on Voice networking and VoIP