ARM expands foundry programme for chips
ARM will add one of its most frequently licensed processor cores to its foundry programme for fabless chip companies, so those...
ARM will add one of its most frequently licensed processor cores to its foundry programme for fabless chip companies, so those companies can develop products using ARM cores without the up front cost that other chip companies pay.

Download this free guide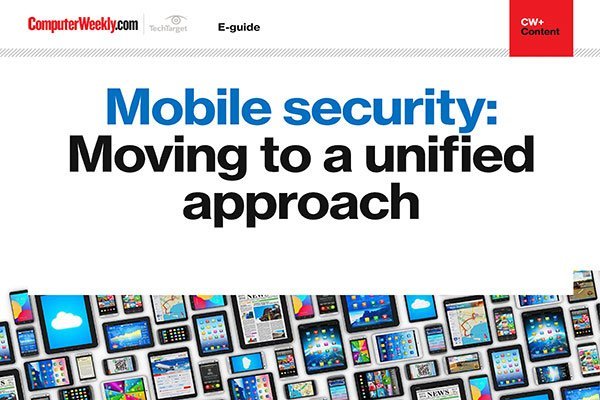 3 expert insights into how mobile security is evolving for business
Download this e-guide to read expert insights into how the current trends in mobile security strategy are showing a move from mobile device management, to enterprise mobile management and unified endpoint management - indicating an evolution towards a unified approach to mobile security.
By submitting your personal information, you agree that TechTarget and its partners may contact you regarding relevant content, products and special offers.
You also agree that your personal information may be transferred and processed in the United States, and that you have read and agree to the Terms of Use and the Privacy Policy.
The foundry programme allows companies lacking large, expensive semiconductor fabrication plants to design processors for mobile devices using ARM cores, said John Rayfield, vice-president of marketing for the US.
Participants in the programme will now have access to the ARM926EJ core, which is designed for chips that will power devices such as smartphones, personal digital assistants and digital cameras.
Normally, ARM's partners such as Intel and Texas Instruments pay large up front fees to license core technology. ARM then gets a royalty fee for each chip sold.
In the foundry programme, ARM sells a single-use manufacturing licence for a processor core technology to foundries such as Taiwan Semiconductor Manufacturing, United Microelectronics or IBM. It then sells another single-use design licence to the fabless design company to incorporate the ARM core in one of its products, which would then be built at the licensed foundry.
The up front cost of the single-use licence is much lower than the full licence, but ARM collects a higher royalty rate on each processor sold, Rayfield said.
The ARM926EJ core has been used in many processors since it was introduced in 2001, including chips from Texas Instruments, Sony and STMicroelectronics. It is the first processor core to support Java that ARM has made available to the foundry programme.
ARM is also putting its PrimeXsys technology into the foundry programme for the first time, Rayfield said.
The PrimeXsys reference design allows companies to license designs for peripheral chip components, such as a memory controller and an overall system controller for use with ARM cores.
Tom Krazit writes for IDG News Service
Read more on Mobile hardware