Online retailers detail latest PDA plans from Palm and Toshiba
Amazon.com has published details of two as-yet unannounced models from Toshiba.
Amazon.com has published details of two as-yet unannounced models from Toshiba.
The e405 is based around Intel's PXA261 XScale processor running at 300MHz with 64Mbytes of Ram, while the e805 has a PXA263 processor also running at 300MHz and 128Mbytes of Ram, according to the online retailer.

Download this free guide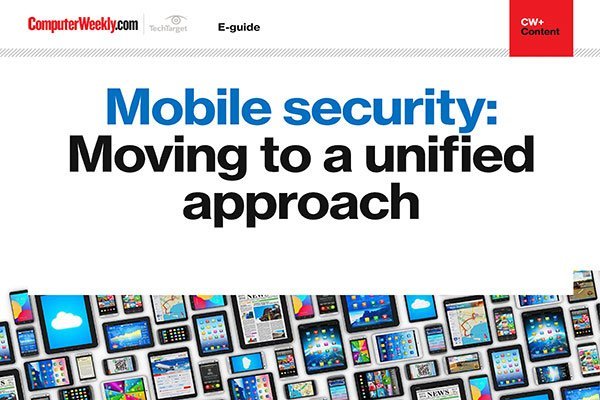 3 expert insights into how mobile security is evolving for business
Download this e-guide to read expert insights into how the current trends in mobile security strategy are showing a move from mobile device management, to enterprise mobile management and unified endpoint management - indicating an evolution towards a unified approach to mobile security.
By submitting your personal information, you agree that TechTarget and its partners may contact you regarding relevant content, products and special offers.
You also agree that your personal information may be transferred and processed in the United States, and that you have read and agree to the Terms of Use and the Privacy Policy.
The PXA261 and PXA263 chips are the latest models of the XScale processor than the PXA255 already used in the four Toshiba PDA models on sale in the US.
Improvements include more flash memory stacked in the chip package and a few improvements to interface controls.
A much bigger difference will be seen by users in the amount of memory used in the e805. At 128Mbytes, according to Amazon.com, it is double the amount of Ram available from any of Toshiba's existing models, all of which have 64Mbytes of Ram.
Amazon.com said both PDAs will support IrDA infrared, have a slot for Secure Digital (SD) and SDIO interface cards, and the e805 will also have a Compact Flash card slot.
Toshiba would not confirm if the details on Amazon.com's website are correct or if it was planning to launch these PDAs.
Meanwhile, German online retailer Bluehand listed the lastest Palm product. The digital camera module for its PDAs will be available by October. It can swivel around and can be fitted onto the end of a SD card for use with SDIO-compliant PDAs, and will cost €99.
Martyn Williams writes for IDG News Service
Read more on Mobile hardware