Intel and Xerox develop image processing chips
Intel and Xerox have developed a range of microprocessors which will allow digital imaging product manufacturers to bring...
Intel and Xerox have developed a range of microprocessors which will allow digital imaging product manufacturers to bring products to market quicker and with a broader range of features.

The chips, which Intel will manufacture, offer the programmability of conventional microprocessors and the high performance of ASICs (application-specific integrated circuits).

Download this free guide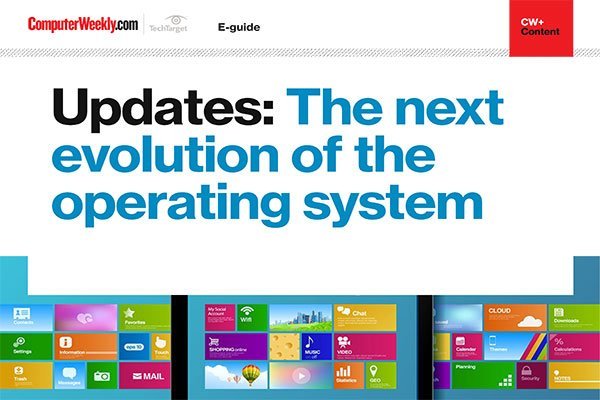 Software Updates: Our latest e-guide is available for your device. Download now?
See how operating systems are evolving with the help of continuous updates and learn about how the Spectre and Meltdown microprocessor flaws have led to improved, more secure processors being released and how Microsoft is evolving its Windows desktop operating system.
By submitting your personal information, you agree that TechTarget and its partners may contact you regarding relevant content, products and special offers.
You also agree that your personal information may be transferred and processed in the United States, and that you have read and agree to the Terms of Use and the Privacy Policy.
The chips could replace the ASICs commonly used in imaging devices such as copiers, printers and scanners.
Where ASICs take a year or two to develop and cannot be changed once on the market, the processors can be reprogrammed to add the latest functionality to products right up to launch - and even after, through software upgrades, the companies said.

The chips each contain a number of "compute engines" which can operate in parallel, performing different tasks. Each engine combines a data processor and specialised hardware accelerators for common image processing tasks.
Two chips will be available initially - the MXP5400, containing four compute engines, and the MXP5800, containing eight. Multiple processors can also be combined to handle more complex tasks.

During the development process, Xerox ported its document imaging algorithms to the chip to ensure its suitability for such applications.
The company now plans to license its imaging algorithms to other companies using the chips. Xerox expected the chips will enable it to develop and deliver a broader range of products faster than existing methods using ASICs.

Intel began distributing samples of the two processors to hardware manufacturers, and expects to ship the processors in volume by the end of the year.
Xerox is developing products based on the chips, the first of which will go on sale next year.

The MXP5400 will cost $51 in quantities of 10,000, and the MXP5800 $68. The development kit containing the MXP5800, programming tools and documentation will cost $2,995.
Peter Sayer writes for IDG News Service