IBM experiments with Socializer technology
IBM has unveiled its alphaWorks site for emerging technologies software called Socializer, a peer-to-peer application that...
IBM has unveiled its alphaWorks site for emerging technologies software called Socializer, a peer-to-peer application which connects users to other people and services in the same location.

Download this free guide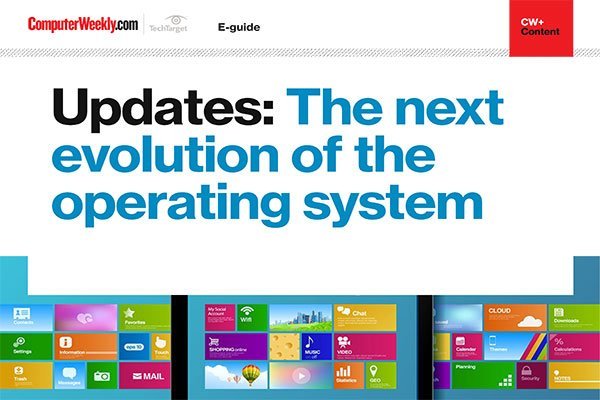 Software Updates: Our latest e-guide is available for your device. Download now?
See how operating systems are evolving with the help of continuous updates and learn about how the Spectre and Meltdown microprocessor flaws have led to improved, more secure processors being released and how Microsoft is evolving its Windows desktop operating system.
By submitting your personal information, you agree that TechTarget and its partners may contact you regarding relevant content, products and special offers.
You also agree that your personal information may be transferred and processed in the United States, and that you have read and agree to the Terms of Use and the Privacy Policy.
Using an Open Service Gateway initiative (OSGi) interface and either a wireless or wired connection, Socializer allows those sharing the application to chat or send files. Users can create profiles and exchange personal information based on predefined interests.
The technology could, for example, enable trade show attendees to find persons of similar interests at the show, said Gina Poole, IBM vice-president of Developer Marketing and Web Communities for Developer Relations. Socializer enables creation of user lists similar to an Instant Messaging buddy list.
"If you go to developerWorks [IBM's developer conference], developers may have handheld devices or laptops. If Socializer is running on those devices and [developers are] looking for an expert in the crowd who knows about web services, they can communicate that with others who have set their profile so everybody can find it," Poole said. "It allows you to connect and communicate with people who are in the vicinity."
Seeking input on how to best develop and possibly productise IBM has put Socializer on its alphaWorks site for download at www.alphaworks.ibm.com/tech/socializer to seek input on how to develop the technology for other products.
Discovery with Socializer is done via sending out broadcast messages on the local subnet. Socializer is a Java-based client that supports handhelds running Pocket PC, Palm, Linux, or Windows laptops.
Socializer emerged from IBM's Extreme Blue program, which matches technical and business students from universities to experiment with technologies. Students were assigned the task of finding a "killer app" for OSGi on mobile devices.
Paul Krill writes for InfoWorld