Philips licenses Memory Stick technology for TVs
Philips Electronics is licensing Sony's Memory Stick software for use in its Nexperia-branded family of multimedia chips for...
Philips Electronics is licensing Sony's Memory Stick software for use in its Nexperia-branded family of multimedia chips for televisions.
The Nexperia brand covers integrated circuits for digital video, media processing, DVD+RW and mobile phone products, but the initial focus for the Memory Stick technology will be in televisions, Paul Martin, marketing manager of digital television semiconductor products.

Download this free guide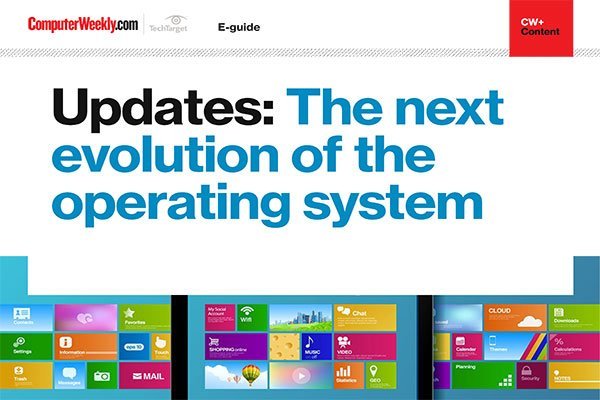 Unpacking the future of operating systems
In this e-guide, we take a look at how updates are the next evolution for operating systems. From security and iris recognition to 3D modelling and easier recognition with OneDrive, updates are key to keeping your device fresh and, most importantly, safe.
"The market is looking for the ability to access Memory Stick information on their television screen," Martin said.
Consumers would to be able to view images from still and video digital cameras, while listening to MP3 audio files, on their television sets, Philips said.
Consumers will also be able to capture still images from their television screens, compressing and storing them as JPEG images on the Memory Stick for use in other devices such as PDAs.
"Our hardware can support any memory card technology, but this is the first time we've had a licence to offer the software to make it easier to develop," Martin said. "It doesn't preclude using any other memory cards [with Nexperia chips]; it just so happened that our customers in this area were requesting Memory Stick technology."
Philip's consumer electronics division, Philips Electronics, is developing various products using memory cards, but its policy is that all products must accept all types of card, company spokeswoman Nanda Huizing said.
Philips Electronics has a home entertainment system and a DVD player on the market with memory card access, but is not yet developing televisions with their own memory slots, Huizing said.
Philips Electronics is now doing the "basic work" on licensing other memory card formats, and "as customers need our support it's perfectly possible that we will do licensing deals with those", Martin said.
Memory Stick technology took off in 2002, overtaking other memory card types, including CompactFlash, Secure Digital, MultiMediaCard and Smart Media.
More than 18 million Memory Stick units were sold that year, driven mainly by the success of Sony-branded consumer products.
However, over the next five years IDC expects the Secure Digital format to take the lead on the basis of density, technology, size and compatibility.
Gillian Law writes for IDG News Service