Mid-size shops can't meet chip and Pin target
Thousands of medium-sized retailers will be forced to rent chip and Pin-enabled terminals from banks because they cannot meet...
Thousands of medium-sized retailers will be forced to rent chip and Pin-enabled terminals from banks because they cannot meet next year's deadline for updating point-of-sale systems, industry experts have predicted.

The move could lead to longer customer queues and leave IT staff having to manually key in data, said Lehane Kellett, head of technical consulting at retail IT consultancy PMC.

Chip and Pin, the anti-fraud initiative which aims to cut card fraud by 50% by requiring cardholders to authenticate purchases with a Pin, is due to be rolled out nationwide by the end of 2004.

From 1 January 2005, any retailer without chip and Pin-compliant point of sale systems will be liable for the cost of fraudulent card transactions.

While big retailers and small shops, which rent card terminals, will meet the deadline, many of the UK's 10,000 tier-two retailers - which typically have between 50 and 1,000 tills - will have to take short-term measures, Kellett said.

"There has always been the hope among some retailers that the deadline will be moved but they now realise this is not going to happen," he said. "Some do not understand chip and Pin or plan to implement systems after 2005, so it is easier to go to the bank."

Kellett warned that renting terminals has a number of drawbacks. "There is no reconciliation between the PDQ terminals and existing point-of-sale systems, which could mean customer service suffers," he said. "And there is no way of linking PDQs into IT systems, other than keying in."

Download this free guide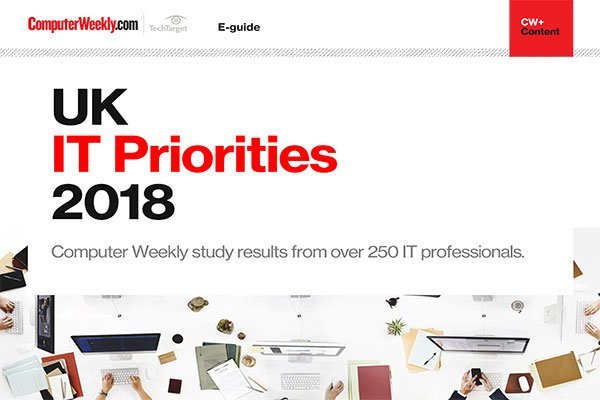 UK IT Priorities 2018 survey results
Download this e-guide to discover the results of our 2018 UK IT Priorities survey, where IT leaders shared with us what they are going to be investing in over the coming 12 months.
By submitting your personal information, you agree that TechTarget and its partners may contact you regarding relevant content, products and special offers.
You also agree that your personal information may be transferred and processed in the United States, and that you have read and agree to the Terms of Use and the Privacy Policy.
Safeway to be first with chip and Pin
The chip and Pin initiative received a boost last week when Safeway announced it is to become the first retailer to go live with the anti-fraud technology nationwide and research revealed consumers should have no problems remembering personal identification numbers.
Safeway, which installed IBM chip and Pin-enabled systems at the end of last year, hopes all of its 480 UK stores, which run a total of 9,000 tills, will be fully compliant by Christmas.
Jeremy Wyman, business systems manager at Safeway, expects the technology to slash running costs as well as cut fraud. "From the data we have compiled to date, approximately 20% of customers passing through the converted stores are using the new system," he said. "Additionally, chip and Pin will save us more than 13,000 miles of receipt paper."
Read more on IT for small and medium-sized enterprises (SME)