Online music services slow to take off
Online music services have failed to fuel a much faster uptake of online music purchases, according to Jupiter Research analysts.
Online music services have failed to fuel a much faster uptake of online music purchases, according to Jupiter Research analysts.
Online CD sales in the US will remain flat in 2003, at $750m (£462m) or 7% of the entire recorded music market in the country, according to Jupiter senior analyst Lee Black.

Download this free guide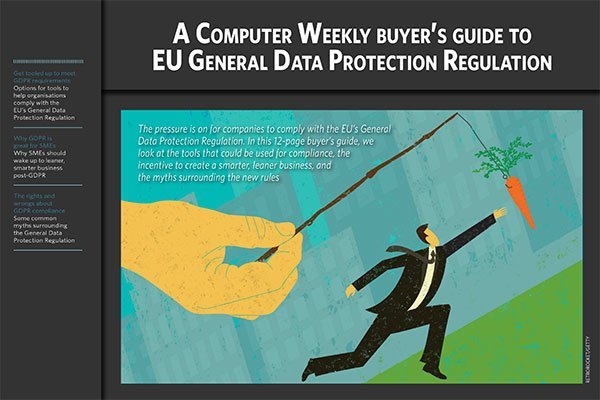 Computer Weekly's buyer's guide to GDPR compliance
This 12 page buyer's guide gives you the tools you need to get up to scratch with GDPR compliance and to understand the mythology surrounding the new rules.
Online music sales in the US - including songs downloaded digitally and songs purchased online but delivered by regular mail - will grow to $3.3bn (£2bn) in 2008, when the internet will account for 26% of US music spending, he said.
The number of recently launched services, including Apple Computer's iTunes Music Store, have rekindled interest in legitimate online services, but restrictions on the services may be curbing consumer enthusiasm for them.
Because of the difficulty of obtaining necessary licences from publishing copyright owners, Apple's service allows consumers to burn songs onto CDs, but the service is only available to users who can supply a valid US billing address.
iTunes competes with services such as MusicNet and Pressplay. Pressplay's parent company, Roxio, bought the assets of Napster, forced out of business by legal problems, and will relaunch Pressplay as Napster 2.0 by the end of the year.
However, as a result of restrictions on downloading, legally sanctioned services have failed to win over the majority of users of non-industry-sanctioned file-swapping services.
Only 17% of adults say that legal consequences threatened by the music industry have induced them to cut back on illegal file-sharing, according to Jupiter Research.
The Recording Industry Association of America (RIAA) has recently unleashed lawsuits against individual file-swappers.
Jupiter did not offer a forecast for online music in Europe or Asia, but online music in Europe has "been stuck" at least much as it has in the US according to Jupiter research senior Analyst Mark Mulligan.
"It's hard to say when the licensing problems will be resolved," he added.
However, major music companies will gradually license music to the new online services - albeit initially with restrictions - digital distribution inevitably will grow.
Digitally downloaded music (compared with music shipped physically) will grow as a percentage of all music purchased online, from only 9% this year to 48% in 2008, Jupiter forecasted.
Marc Ferranti writes for IDG News Service
Read more on E-commerce technology