Unions warn MPs of risk to UK IT jobs from offshore outsourcing
IT union leaders are set to meet MPs later this month to tell them that offshore outsourcing poses a serious threat to UK IT and...
IT union leaders are set to meet MPs later this month to tell them that offshore outsourcing poses a serious threat to UK IT and communications jobs.

Download this free guide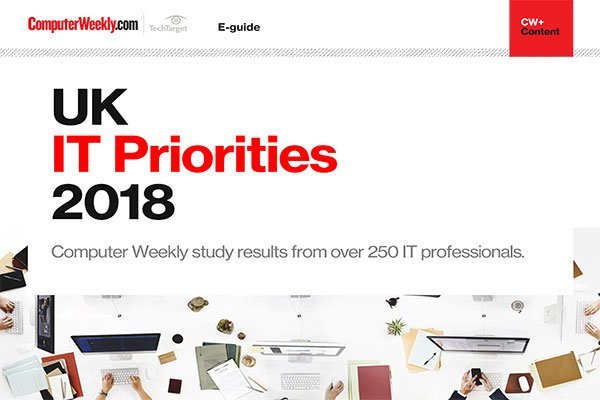 UK IT Priorities 2018 survey results
Download this e-guide to discover the results of our 2018 UK IT Priorities survey, where IT leaders shared with us what they are going to be investing in over the coming 12 months.
By submitting your personal information, you agree that TechTarget and its partners may contact you regarding relevant content, products and special offers.
You also agree that your personal information may be transferred and processed in the United States, and that you have read and agree to the Terms of Use and the Privacy Policy.
A delegation from Amicus MSF, Unifi and the Communication Workers Union will meet MPs to discuss the growing popularity of offshore outsourcing and its effect on the UK IT skills base.
Unions have also threatened to take strike action against companies that seek compulsory redundancies as a result of such moves.
Experts are warning that many UK IT jobs, even those in middle and senior management, could fall victim to the trend for offshore outsourcing. Growing numbers of UK companies, including supermarket chain Somerfield and Honda UK, are moving software development offshore in a bid to cut costs by using cheap, highly-skilled labour in countries such as India.
Analyst firm Gartner has predicted that the European market for offshore outsourcing will grow by more than 40% this year, while Ovum Holway predicts up to 25,000 UK IT job losses in the next four years through offshore deals. Most job losses to offshore outsourcing so far have been in call centres but UK ITleaders warn that more senior staff will be at risk in the future.
"More blue-chip companies which are driving down costs will start to look at not just call centre jobs, which are relatively easy to outsource, but will go for the more expensive IT jobs," said Keith Brookes, national secretary of Unifi.
He conceded that the rise of offshore outsourcing was likely to continue but said the IT workforce had a strong union basecapable of recruiting new members from offshore outsourcing centres. "We may be talking about offshore unionisation that's trans-national," he said.
Offshore outsourcing could leave swathes of in-house IT staff out of work. "There will be a lot of IT unemployment," said Bob Aylott, principal consultant with outsourcing consultancy Orbys. "An IT department with 100 people will be [employing] fewer than 20 in 10 years time."
Aylott argued that much of the work of even senior IT staff can be done equally well and at a lower cost by overseas staff.
Time for action
Analysts predict that the European market for offshore IT outsourcing will grow by more than 40% in 2003 to take advantage of cheap labour.
But unions leaders are worried about the impact on jobs and the economy. The threat of industrial action if deals result in compulsory redundancies leaves IT managers to negotiate a political minefield.
Read more on IT outsourcing