Oracle pushes Linux to independent suppliers
Oracle has launched a support and marketing program to encourage independent software suppliers to develop Linux-based Oracle...
Oracle has launched a support and marketing program to encourage independent software suppliers to develop Linux-based Oracle applications.
Oracle's Unbreakable Linux program will help suppliers with development work, with porting existing applications to Linux, and with marketing, according to senior vice president and chief marketing officer Mark Jarvis.

Download this free guide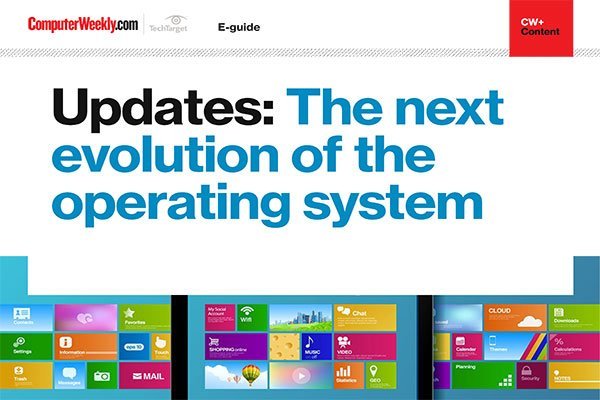 Software Updates: Our latest e-guide is available for your device. Download now?
See how operating systems are evolving with the help of continuous updates and learn about how the Spectre and Meltdown microprocessor flaws have led to improved, more secure processors being released and how Microsoft is evolving its Windows desktop operating system.
By submitting your personal information, you agree that TechTarget and its partners may contact you regarding relevant content, products and special offers.
You also agree that your personal information may be transferred and processed in the United States, and that you have read and agree to the Terms of Use and the Privacy Policy.
The £96.5m campaign will include free development software for suppliers, a Linux software pack for porting applications to run on Linux, plus design and testing help.
A two-for-one marketing fund means Oracle will give $2 for every $1 spent on approved marketing campaigns, Jarvis said.
Pascal Gremiaux, product marketing manager of Access Commerce, said Access has been moving its products to Linux over the past six months.
The Toulouse-based company's Cameleon software automates sales of tailored or customised products. It was a customer-driven decision to move to Linux, Gremiaux said, with clients asking to move to Oracle but looking for low-cost, reliable solutions.
Rudi van Havermaet, sales and marketing director of DCS Transport and Logistics Solutions, part of DCS group in London, agreed that customer demand is the driver.
DCS is not pushing its customers to use Linux, but is responding to demand, he said. "Customers in the transport industry want to cut costs, and they want reliability and functionality." It took a year of debate within the company to make the decision, he said, "but with Oracle behind it we had enough confidence to say we would support it".
All Oracle products are now available on Linux and the company recommends Linux for mid-tier applications to all its new customers, Jarvis said. "It's what we run our own business on, so it's hard not to recommend it."
Most database customers are also recommended to run on Linux, Jarvis said. "About 75% of the time, we recommend Linux. It's down to size and manageability constraints, because manageability is one issue with Linux. But that'll be fixed soon," he said.
Oracle itself is developing solutions to Linux's manageability problems, he added.
Oracle is not promoting Linux ahead of other platforms, but offering a new option that customers want, Jarvis said. Linux is expected to grow by 58% in the next five years.
Pricing will be consistent across operating systems. "The benefits of the lower costs will be shared across all customers," Jarvis said.